The end of September is when I finally make peace with the idea that autumn is here. The leaves start turning yellow and fall on the ground, rustling under my feet, the days are shorter and the air feels cooler. Yes, it's autumn and nobody can deny it! Weather-wise, this September has been a beautiful autumn month. It has been also a month of questioning, worries and dreaming of changes, for me. I took a break from my blogging activities to focus on writing. I've made a minuscule progress on my book, but it's still something that makes me happy. I've written more poems and even sent one to a contest, not dreaming of winning but as a gesture of going out of my comfort zone. It felt good to leave the usual routine and focus on something else, for a while.
This whole month I felt the need for a life change; I watched countless videos of people who moved to the forest in Norway, Sweden or to the countryside in the middle of nowhere, trying to be self sufficient. My favourites are: Jonna Jinton (which I follow for years), Leena Henningsen, Kalle Flodin, Mossy Bottom. I could watch the garden tours for hours, the walks in the forests and bathing in the cold lakes, and imagine how it would be for me to live that life. Maybe it's time to embrace the change and search for a different life? Maybe the two years of Corona imposed isolation changed me, or maybe it's the age; or could it be just autumn making me turn my eyes inwards, where my inner animal is dreaming of a quiet hibernation? No actions will be taken for now, but it's nice to dream of a life off grid, spending my time working in the garden and not having to hear about hotspots, excel sheets or networking ever again. I don't know if I could really adapt to that kind of life, but it's a beautiful fantasy.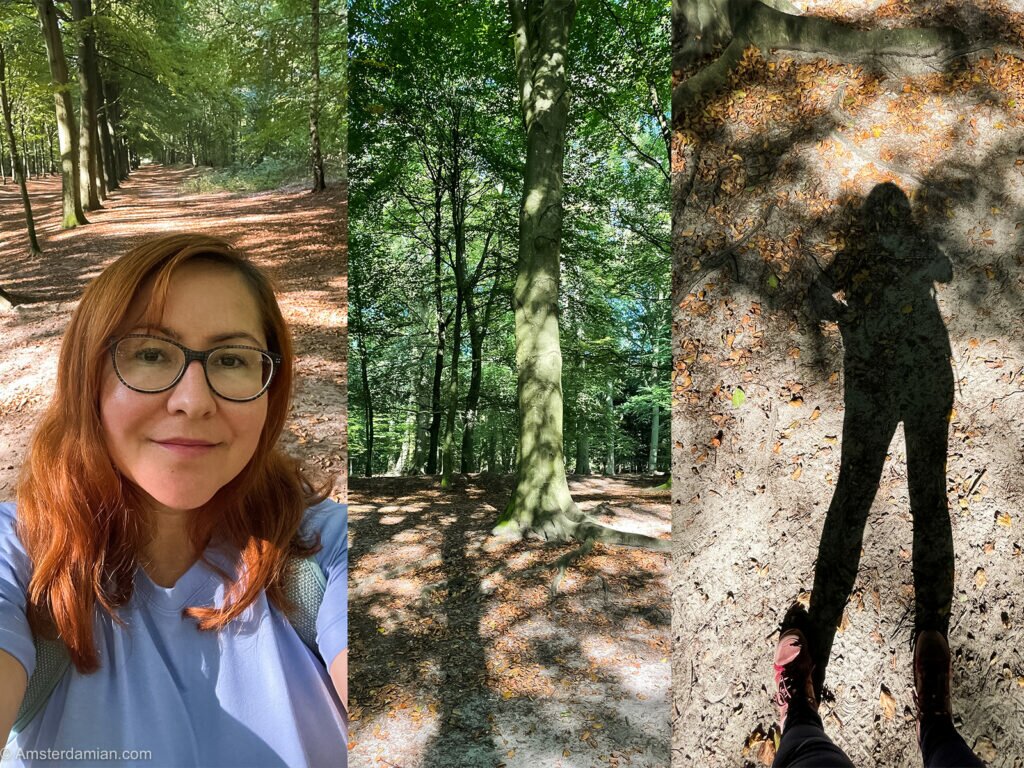 I thought a lot about what keeps me going, how I want my life to be, and why I want that. I feel I am on a path that is not aligned with what I want anymore. It could be just a phase, but I like to listen to my instincts and I will see if I can make some changes. The best thing right now is that at least I live closer to nature than when I lived in Amsterdam. I might not live in the Norwegian forest, but I have the not-so-wild Dutch forest close by, and I can get there in as little as ten minutes of biking. Being out in nature kept me going this month. I feel at peace when I am in the forest or on the sea shore. A nature escape at least once a week is a must, if I want to keep myself sane and to bring back the inspiration. This week I've been to the forest twice already, and I have to count myself lucky for that.
How about you? Are you dreaming of changes this autumn?

Stay tuned for more and follow Amsterdamian on Instagram and Facebook for daily stories about life in the Netherlands. Please share this post if you liked it!

If you want to buy prints and other cute objects, visit our store on Society6.