Everybody knows about the spectacular Amsterdam Pride Parade, happening every year, but few know that there are other canal Pride Parades in smaller cities in the Netherlands. Like the one in Alkmaar, for example.
Last weekend, on 27 May, the historical city centre of Alkmaar became very lively and cheerful for the Pride Parade. The Pride week in Alkmaar happens earlier than in Amsterdam, and it brings various events for the LGBTQ+ community: music, film, exhibitions, culminating in a colourful boat parade. The theme of 2023 was "Pride Unite".
"Alkmaar Pride is there to increase the acceptance and integration of transgender, lesbian, gay and bisexual residents in Alkmaar and the surrounding area" – Alkmaar Pride.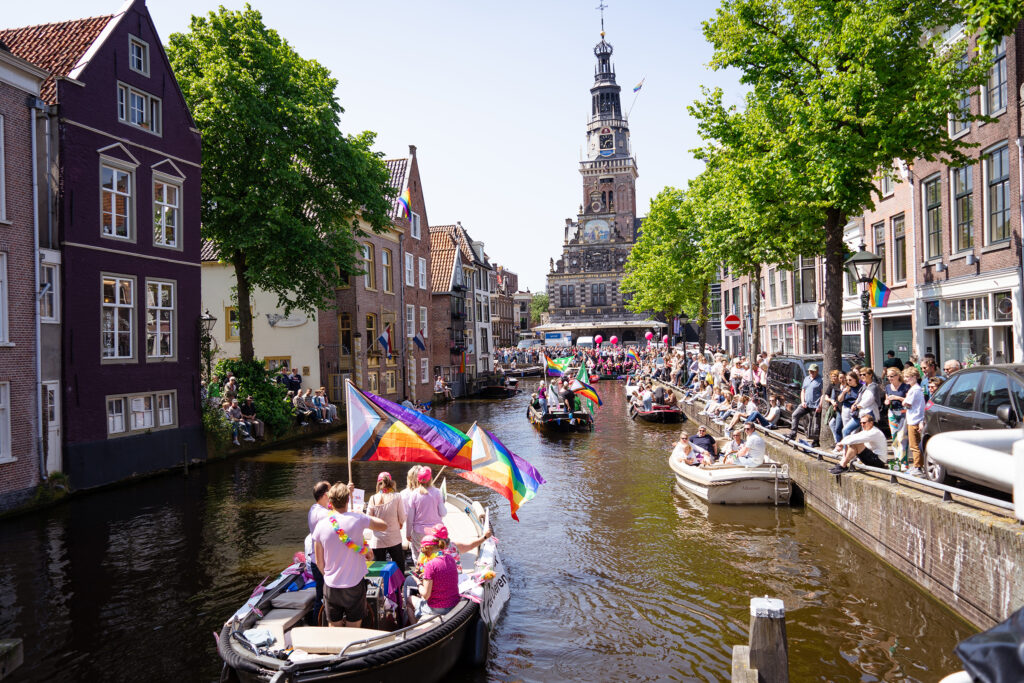 This was the first time for me to attend a parade in a different city. Although not generating the same buzz as the one in Amsterdam, and with smaller and fewer boats in the parade, it was a lovely event! I have to say, it was nice to not have to fight with the crowds for a good spot to see the boats, for once. We could follow the parade along the canals, stop on the old bridges for a closer look and amuse ourselves at the struggle of the participants to go under those very low bridges (you can't understand the stress and amusement of going under the bridges until you are on a boat yourself, dancing and jumping).
I was hit by a wave of nostalgia, recalling my participation on a boat in the Amsterdam Parade last year. It was indeed a special event, one that I will remember for a long time! Maybe next year I can join the Alkmaar one, if not on a boat, at least on a SUP board 🙂
Subscribe to our newsletter!