This page includes affiliate links. If you click and purchase, I may receive a small commission at no extra costs to you.
In 2023, from February to June, the Rijksmuseum in Amsterdam hosted the largest Vermeer exhibition ever: 28 of the 37 (known) paintings of Dutch painter Johannes Vermeer, coming from seven different countries, reunited at last! An impressive display, coming at the end of an extensive research conducted in close collaboration with the Mauritshuis in The Hague, which revealed new information about his painting techniques and his life.
Vermeer lived in Delft his whole life (1632-1675), and had a moderate success as a painter during his short life. He worked as an art dealer and struggled financially. His work is known for the brilliant use of light in interior scenes and for the innovative painting technique (it's believed he used a camera obscura).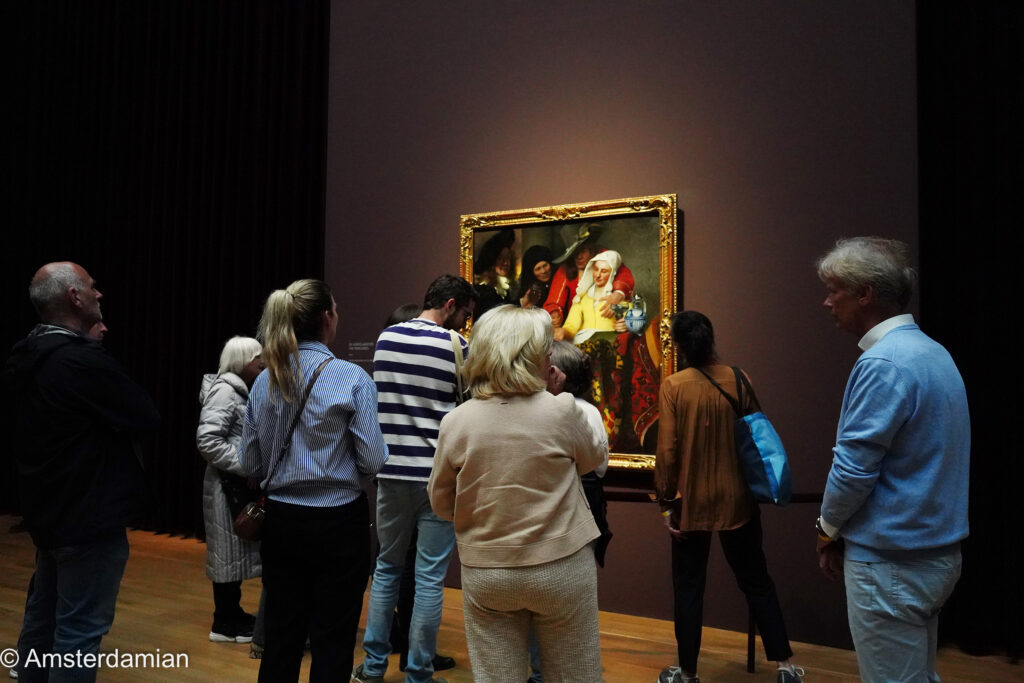 Long awaited exhibition
The exhibition was long awaited and extensively promoted, so much that it was sold out immediately. Rijksmuseum made some people very upset on this occasion, and many think this could have been organised differently, so everyone could enjoy the unique opportunity. Even though there were more tickets added later, it was very hard to get one, and I, as many others, lost my hope that I could see this exhibition. The invite to see Vermeer came unexpectedly one afternoon: a friend managed to find tickets on TicketSwap for the next day. And just like that, I was cancelling everything and braving the rain on my way to the museum last Friday.
Impressions
It was indeed a special experience! The exhibition takes you through Vermeer's life and work, and talks about his ambitions, religious and social life. Seeing so many of his paintings in one place, being able to move from one to another, go back if needed, gives a unique perspective on the painter's work. By looking at them, you get a glimpse into the 17th century life in the Netherlands, and you feel closer to the artist. We could observe how he set up his paintings, recognise some of the props and imagine the dialogues between him and the models.
We were impressed by his mastery of depicting textiles — you could almost feel the silks, furs and velvet, and by the way he painted light.
I was surprised that "Girl With A Pearl Earring" was not in this exhibition, as it's not very far, just in the Hague, but there must have been a reason why the painting had to stay there. It's just a train ride away for those living in the Netherlands, but it would have been nice to have it there for those visiting.
However, there were quite a few pearl earrings to be seen in the rooms: many of the visitors were wearing them. Other visitors were dressed in Vermeer's colours, blue and yellow, matching the paintings very well.
The place wasn't as crowded as expected and everything went smooth, apart from me being chased by all the museum's room supervisors (true samurai!) because I refused to leave my (small) backpack in a locker and they were concerned I would inconvenience the other visitors. No one was hurt, in the end, apart from my patience. But the important thing is that I managed to see this once-in-a-lifetime exhibition, and, after that, I could browse the museum to see some of my favourite items from the permanent collection.
Subscribe to our newsletter!