It looks like, this autumn, the English-spoken theatre in Amsterdam is all about comedies. Not bad, right? Not bad at all! Last week I had the chance to see the second play from my autumn cultural list. I'd been impatiently waiting for it, since I'd heard so much about it before while working on the interview with the writers and the director: Bryony Cole, Grace Carroll and Cíntia Taylor.
I have to say from the start that the play met all my expectations and even surprised me in some respects. It was a brilliant comedy, with fizzy conversations and relatable jokes. The action flowed seamlessly; the cast complemented each other well and had a great vibe together. I'm not sure whether it was the fact that it had been written and produced by women that made me feel so close to the characters that I could relate to their troubles and jokes, but it felt good. And if that was the reason, then I'd like to see more theatre written and produced by women in the future 😉
The action of WET revolves around the two main characters, Sophie (Tessa Stephenson) and Holly (Nastassia Vuursteen), two friends who want to write a porn movie together. Note: Mild spoilers follow, so if you don't want to find out anything about the plot or story just skip to the pictures!
The girls couldn't be more different to each other: the shy and romantic Sophie had a long term relationship with a man she was dreaming of marrying, but who dumped her instead for a "new and improved version"; she had also never watched a porn movie. Holly is "the sex one" — she's only had short term relationships, she has a list of sex related things she wants to try, she watches porn, but she has a well kept secret that she's ashamed to reveal even to her friend: she never had an orgasm. Throughout the whole play, their dialogue and experiences bring up sensitive topics such as the expectations society imposes on both men and women in regards to gender roles. Yes, male issues are touched upon as well in this play, because we're all in this together, right? "Mister Nice Guy", Oscar (Shane Redondo), reveals his vulnerability: he suffers after his ex-girlfriend cheated on him; while mister Porn Star (Errol Mc Cabe)… well, he's just being an adorable porn star (and bartender and Sophie's ex-boyfriend), illustrating the girls' fantasies with a lot of gusto.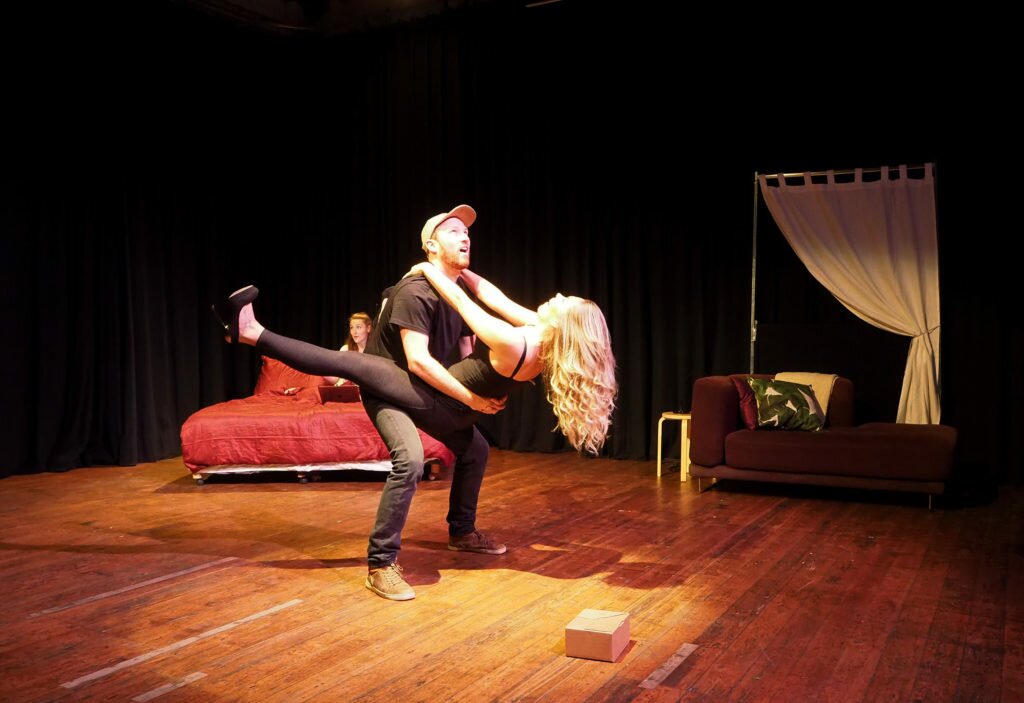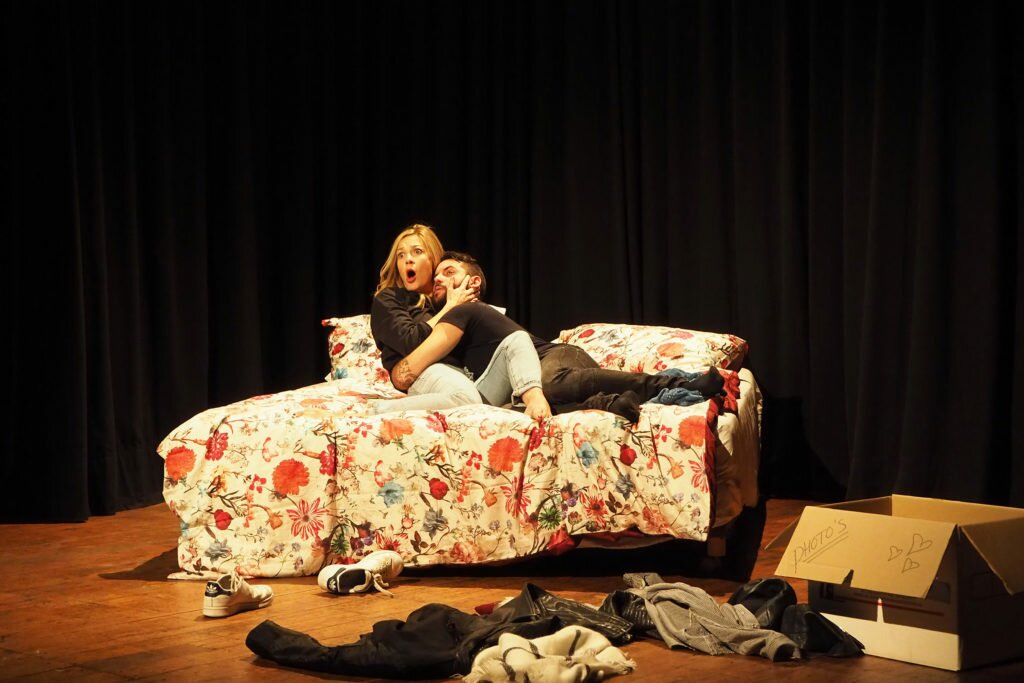 So, what do women want from porn and sex?
The play starts with women's voices in the background, recounting what they liked or didn't like about porn movies. Those are all real answers from the survey that the writers conducted before they actually wrote the script. But the answer is not a simple one (would anyone, ever, think it would be?!). Women are all different, and there is not one single thing that works for all. Some might want vulnerability and romance from a man — like the sensible Sophie; some might look for kinky stuff or maybe not look for a man at all — as Holly surprisingly discovers after her adventure with the cool woman she meets in a bar (Amélie Onzon).
I think that the main focus of the play is that communication happens to be the most important thing in a relationship (either a long-term one or just a one-night stand) — the courage to be open, to become vulnerable, to accept the differences, to not be ashamed of saying what you want. There are no golden recipes that work for everyone, you either have to know what you want and go for it, or keep experimenting until you find what's right for you. But don't forget to enjoy the journey!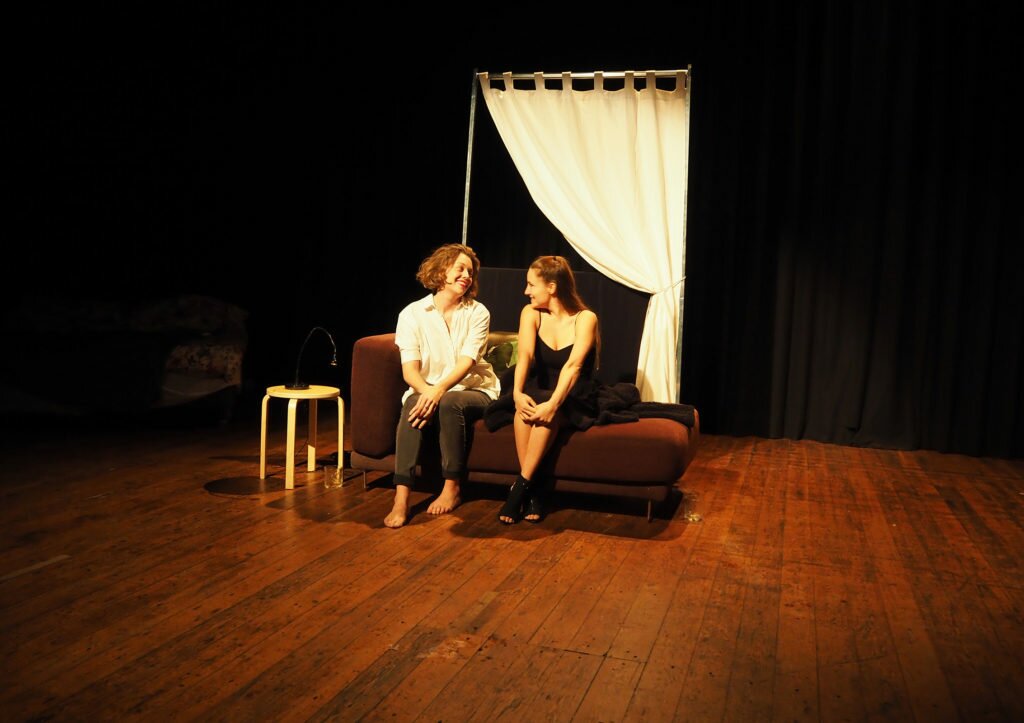 Tackling delicate affairs in a light-hearted manner is the strong suit of WET. And that's how it should be in real life as well, we should be able to easily talk about sex and pleasure without the shame and stigma that society attributes to certain taboo issues.
One important aspect that made this a brilliant play for me was the scenography. The lights, in particular, set the entire mood for the play. Adding to that was the surprise of having live music as a background for some of the scenes — provided by the wonderful voice of Hiske Bongaarts, who's also playing the female Porn Star. Last but definitely not least, I think choosing Cíntia as a director was the next best thing the producers did after writing the play!
Having seen it twice now, because I was also the designated photographer, I greatly enjoyed the play both times, laughing and empathising with the characters with the same intensity. I do hope they will bring it to stage again in the future, so that more people may enjoy the charm of the characters!