Symphonic Cinema at the Concertgebouw
Have you heard about the concept of symphonic cinema? I just learned about it a few weeks ago when I was invited by the Amsterdam Culture Club to a lovely event taking place at the Concertgebouw. So, what is symphonic cinema? I have to say: it's a pretty cool thing! It is a film genre introduced by the Dutch film director Lucas van Woerkum: he creates the film starting from the music (usually a well known piece of classical music), unlike the usual case — when music is being created for the film. In symphonic cinema, the film completes the music, not the other way round. During the show, classical music is played by a live orchestra, and the film is projected onto a huge screen. It's a "mute" film, of course, with the only sounds you hear being the instruments and the choir. No lines, no voices.
The film we watched was based on Ravel's Daphnis et Chloe: a psychological drama set in our modern time, accompanied by the a performance of the Netherlands Philharmonic Orchestra. The story was captivating and the images swirled before us like pieces of a dream. Long portrait shots expressing emotions, dance, action, all very artistically put together. There were moments when I was so captivated by the film, that I completely forgot there was a whole orchestra in front of me, only to be brought back to reality by a high tempo. The Concertgebouw was a perfect setting for this event, with its glamorous look and feel.
After the show was over, we went to a reception, where we could meet Lucas van Woerkum and the conductor Benjamin Wallfisch, who talked about their work and collaboration. We found out interesting facts, like for example that for every film he chooses a specific colour palette or that his presence on stage was necessary because the conductor and orchestra were free to interpret the music as they desired, and the film director was there to adjust the visual sequences to the musical performance. Our access to this after-show event was made possible by the Amsterdam Culture Club (ACC). This is what the ACC does: bringing together people who are passionate about culture and providing them access to events with a bit of something extra. Everyone enjoys having a little behind-the-scenes information, talking to the artists or touring backstage. It's also a great way to meet like-minded people, to socialise and maybe even to make some new friends.
That being said, I'll leave you with a few pictures from that evening: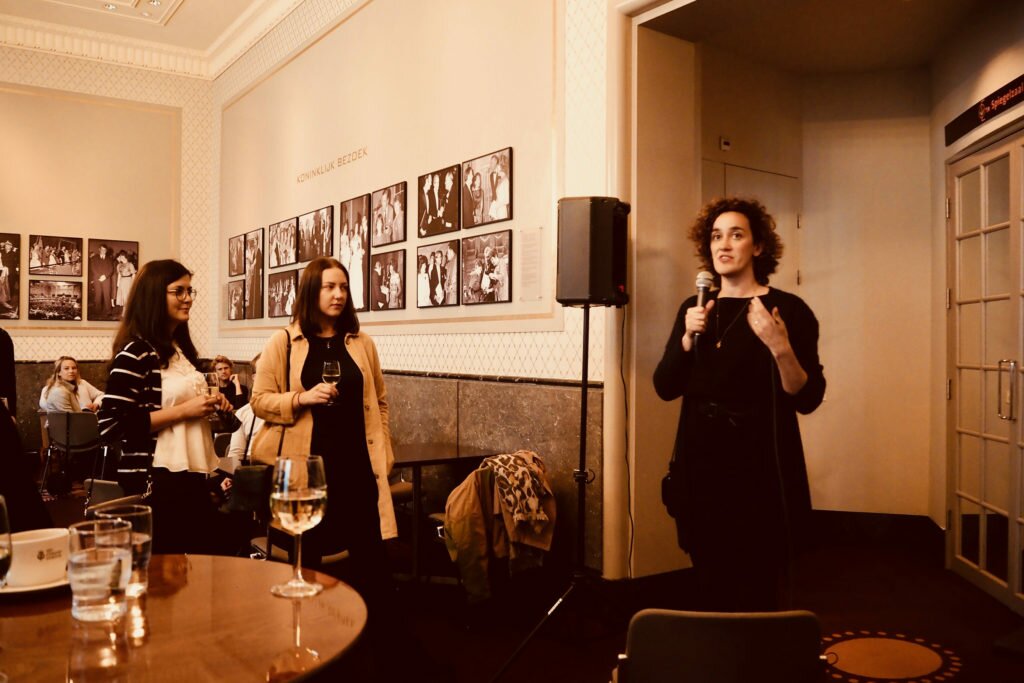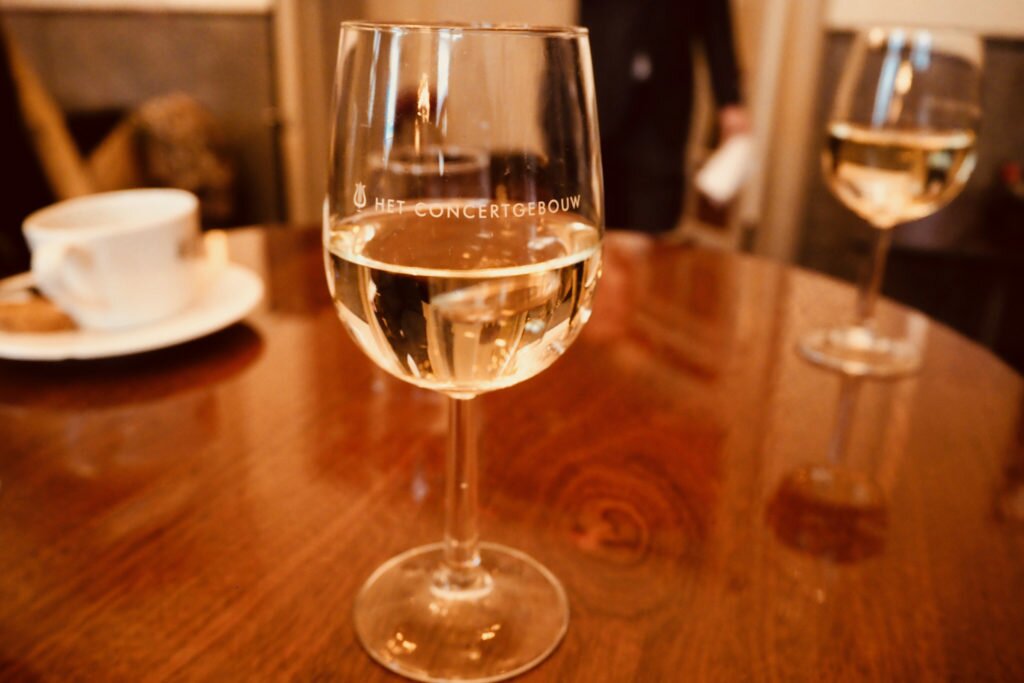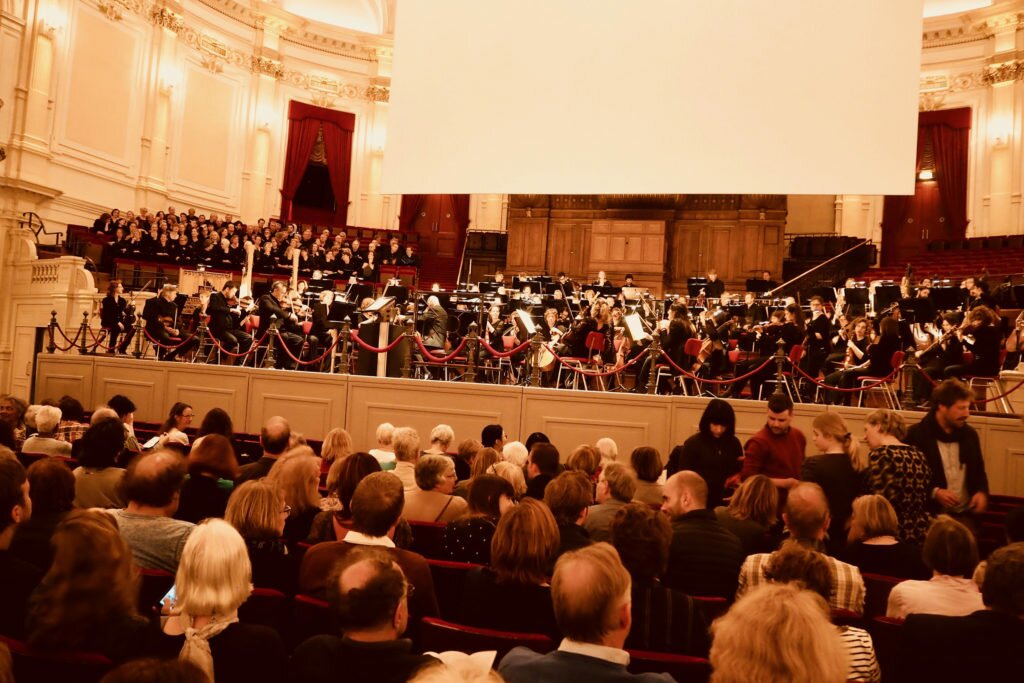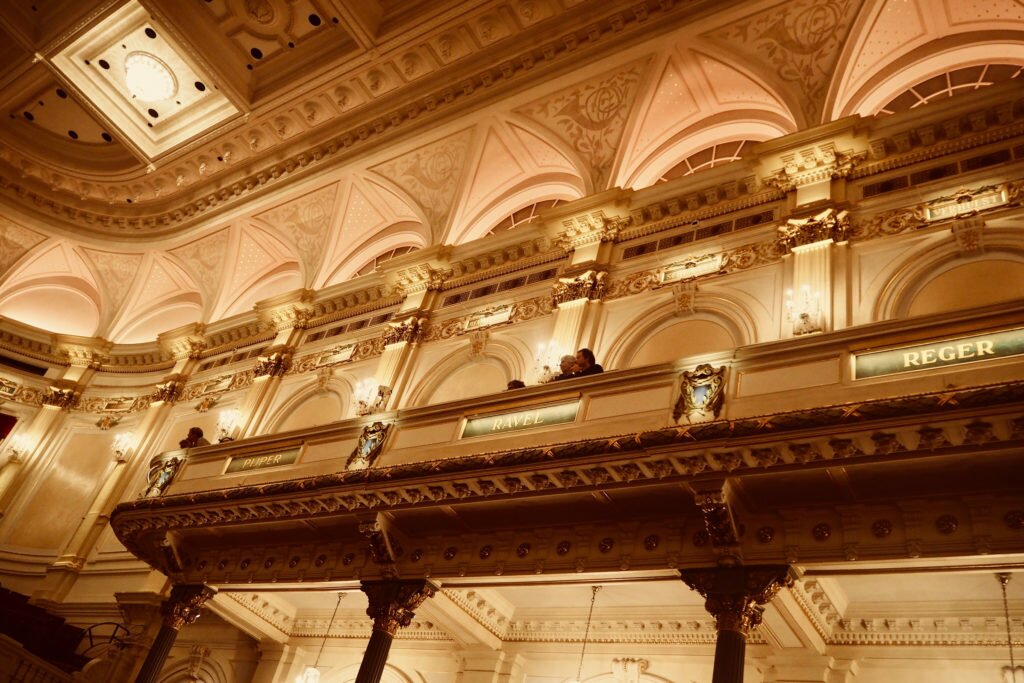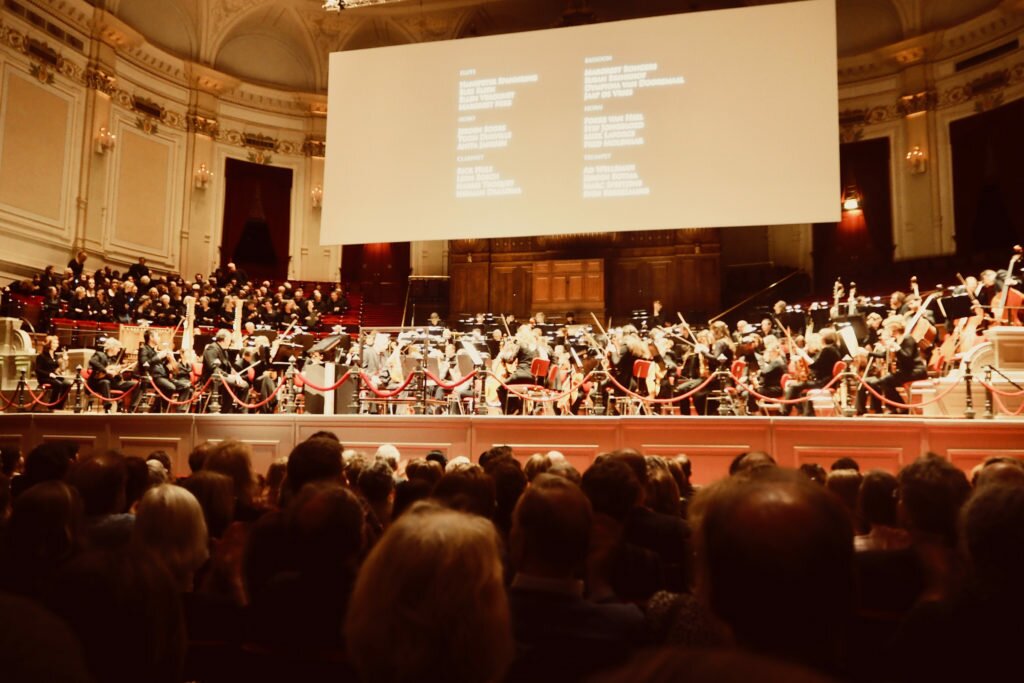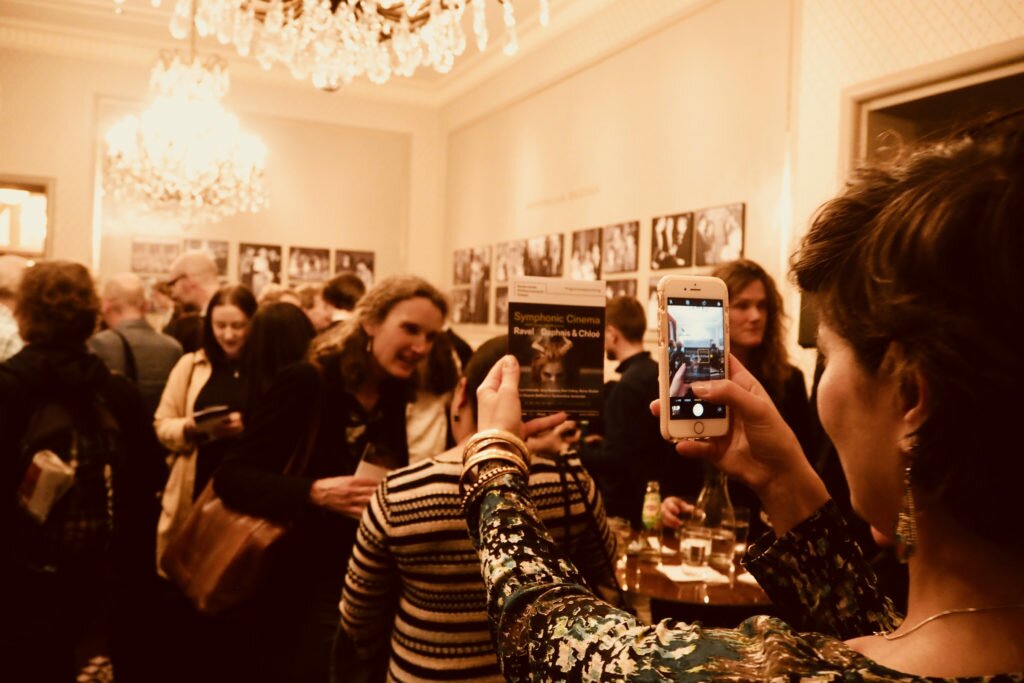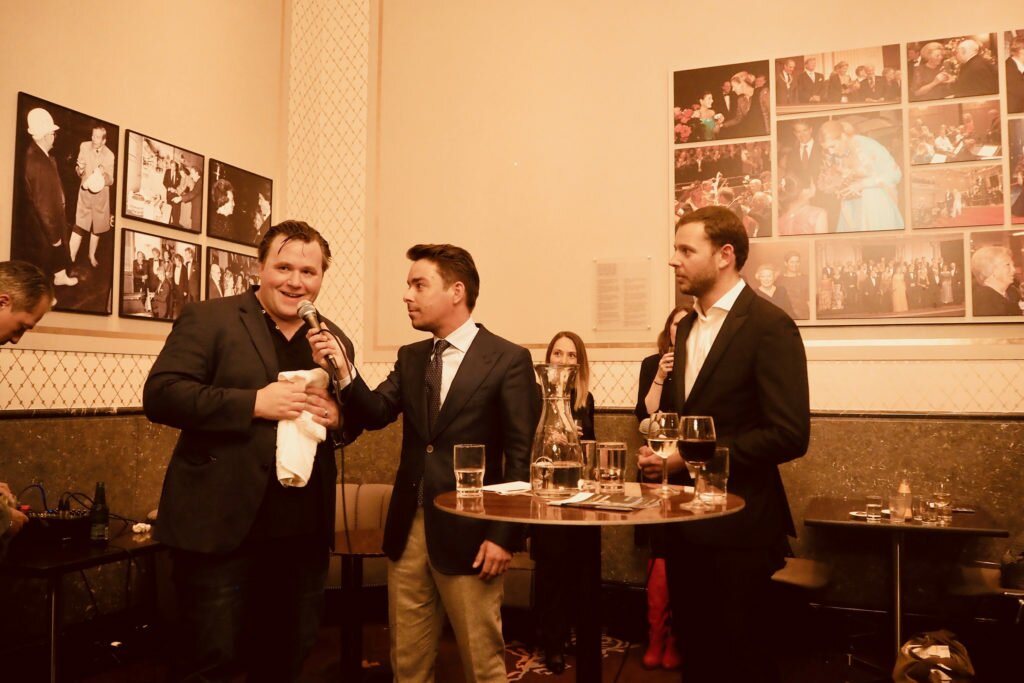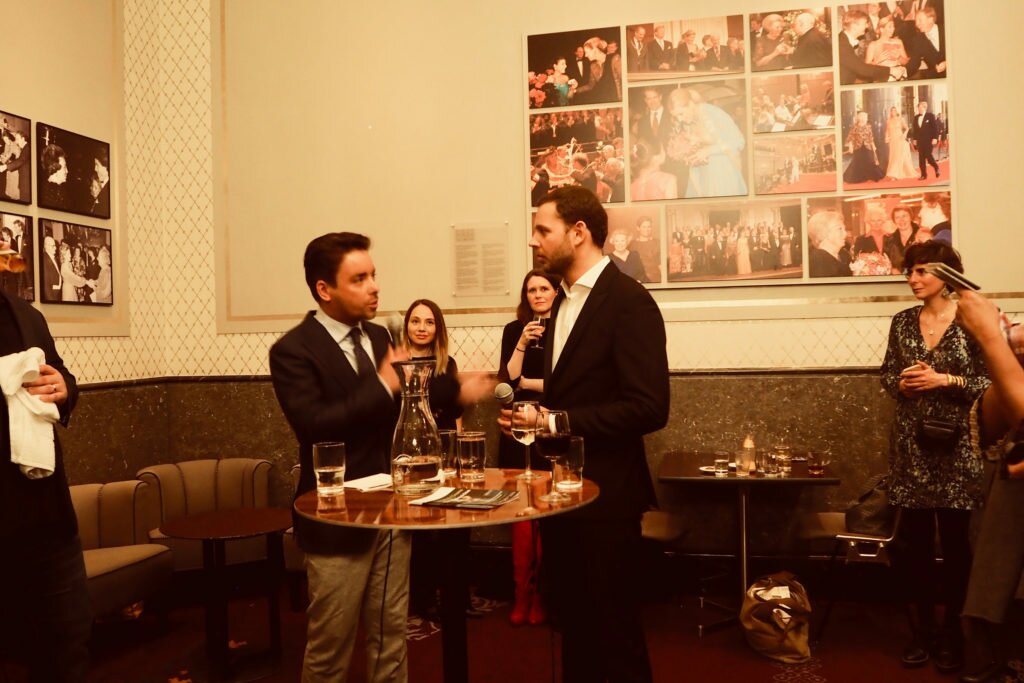 You can follow Amsterdamian on Instagram and Facebook for daily stories about life in Amsterdam.