I've spent the last few days sneezing, drinking tea and binge watching on series. I managed to catch a cold, ending the year the same way I started it. But yesterday I couldn't stay on the couch anymore, I had to go for a walk in the sun. Sun is something we don't see often this time of the year, so not even a cold should stop us from enjoying the few sun rays.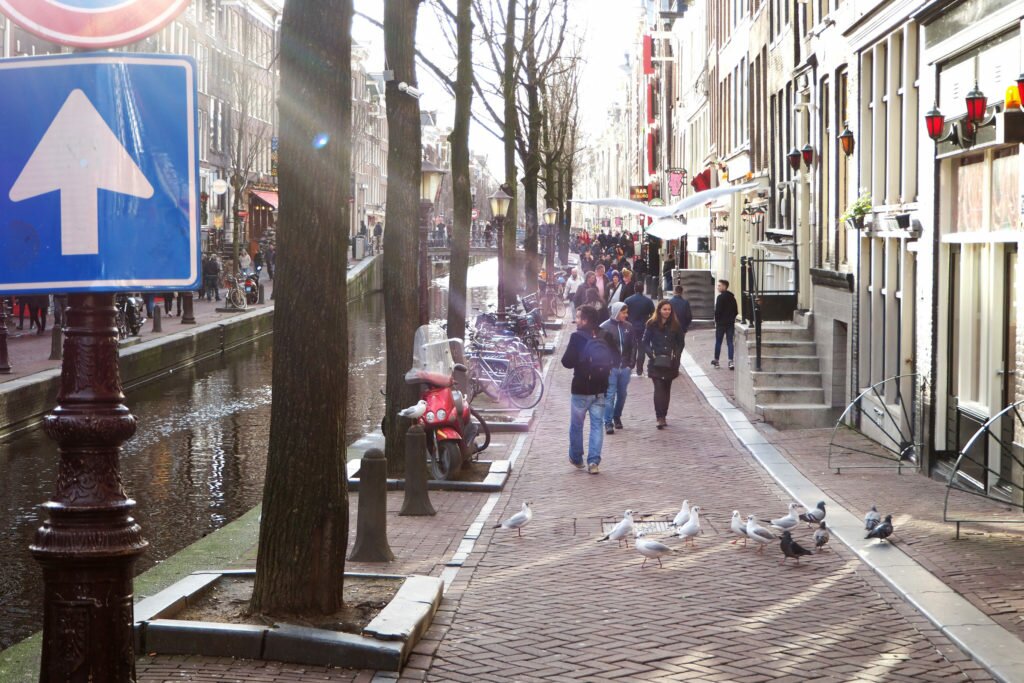 Wanting to feel the pulse of the city, I went to the centre, joining the crowds or letting myself get lost on the narrow side streets. The Red Light District area was less crowded than usual, and I enjoyed walking around, remembering how beautiful it is and how much I like it. It's one of the oldest parts of Amsterdam, with cosy bars and mysterious alleys. For me, it's more than the neighbourhood of the red lamps hanging outside the windows. But about this, another time.
It was a lovely walk, even if I had to face the icy wind cutting through my skin. Today I will not even stick my nose out of the house. I will enjoy the rain tapping on my windows while I edit photos, cook, watch series and wait for the year to end.