Edinburgh is like a dream. Or like the set of a fantasy movie, especially on grey, rainy days. It's moody and mysterious and can easily give you the impression that you travelled back in time. You might not even be surprised if the famous ghosts would make their appearance on the narrow streets, passing by and saying hello.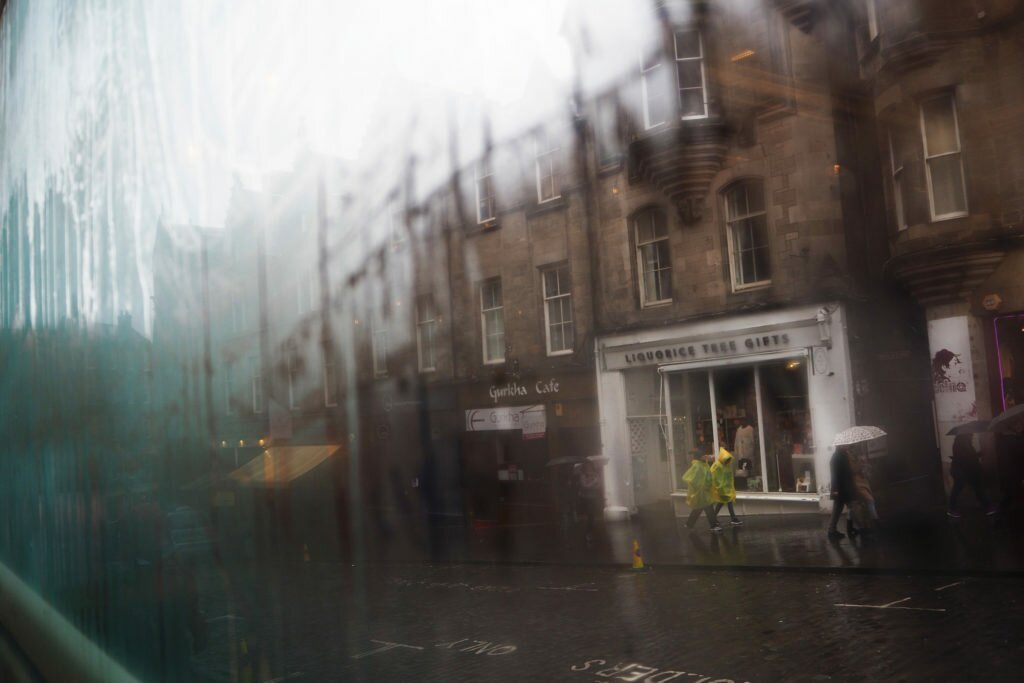 I visited Edinburgh in 2019, after thinking about it for a long time. One could say it was love at first sight, only that I was already in love with the idea of it, before I got there. I'm planning to visit it in the summer as well, to see how this beautiful city transforms during the longer and (hopefully) warmer summer days.
So, what are the things I love about Edinburgh, apart from its dreamy atmosphere?
Its façades, most often made of the grey rock, darkened by time and weather. Each one of them could tell a story, if only you'd stop and listen.
Greyfriars Kirkyard and Old Calton Cemetery. I like visiting cemeteries, especially when they are old and beautiful as these two.
The Meadows — loved these wide green spaces in the middle of the cramped city.
The pubs with live music (almost every day of the week).
Victoria Street, with its terrace. This street reminds me of Porto, another city-crush of mine.
The old town, breathing history and being simply gorgeous, with its narrow streets, closes and stairs.
The cute little shops with coloured entrances, standing out from the surrounding grey space.
The old churches and St. Giles Cathedral.
Dean Village and Walking the Water of Leith. As soon as we entered Dean Village, I felt like in a totally different place. This is a village in a city; it's kind of like the Russian dolls, opening up and unveiling smaller, cutter versions of themselves.
The castle in the middle of the city. How can you not love the Edinburgh castle, on top of the hill, dominating the landscape.
The view from Calton Hill.
The cute entrances.
Hiding from the rain in cosy cafés, looking out the steamy windows and day-dreaming.