It's been quite some time since I watched this play that Actors Anonymous brought to the Amsterdam stage, but life happened and I didn't have time to write the review. Since I enjoyed it so much and I heard some rumours that they will do a tour with it in 2020, I didn't want to skip this little late article dedicated to the show. I was looking forward to see this one since I found out it will be produced in Amsterdam and I can happily tell you that I wasn't disappointed by The God Of Carnage, brilliantly directed by Cíntia Taylor and wonderfully played by a cast whose chemistry struck just the right note: Bryony Cole, James King, Simon Feilder (for whom this was a theatre debut) and Tessa Stephenson.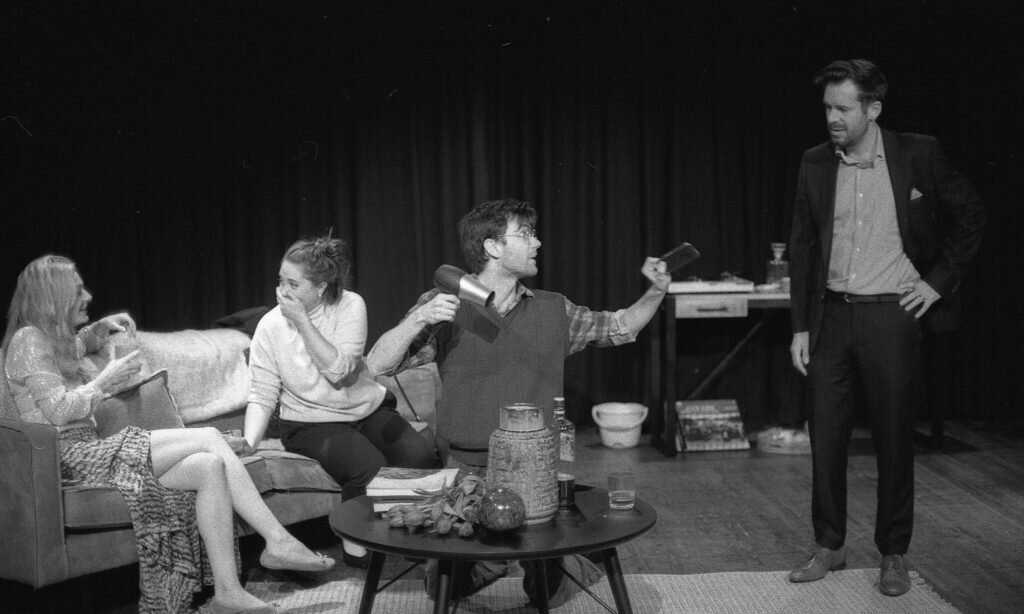 What did I think about "The God of Carnage"?
This dark comedy, written by Yasmina Reza, breaks through the façade of polite social relationships and is a dive through couples' secrets, repressed hopes and feelings, and the intricate dynamics of parenting. What starts as a polite, although uncomfortable meeting between two sets of parents, with the intention of solving their children's quarrel, unfolds into a madness and eventually becomes the titular carnage. This is not a horror play, mind you, so the carnage is only verbal and comedically non-verbal. People who started the evening with the intention of being polite in order to solve a children's issue like grownups, turn gradually into the mean, ill-tempered children they were trying so hard to educate.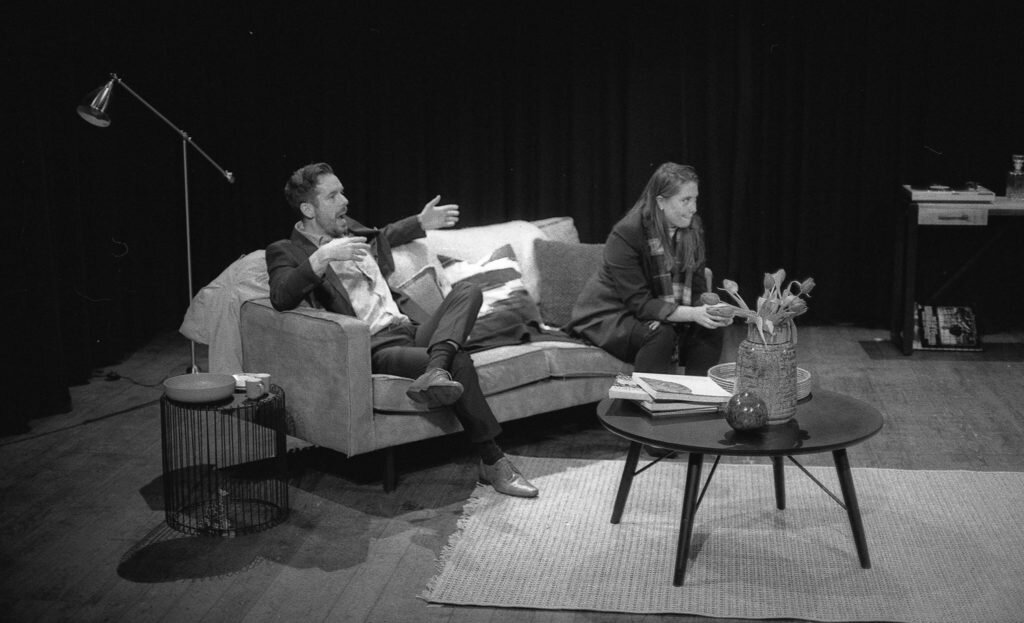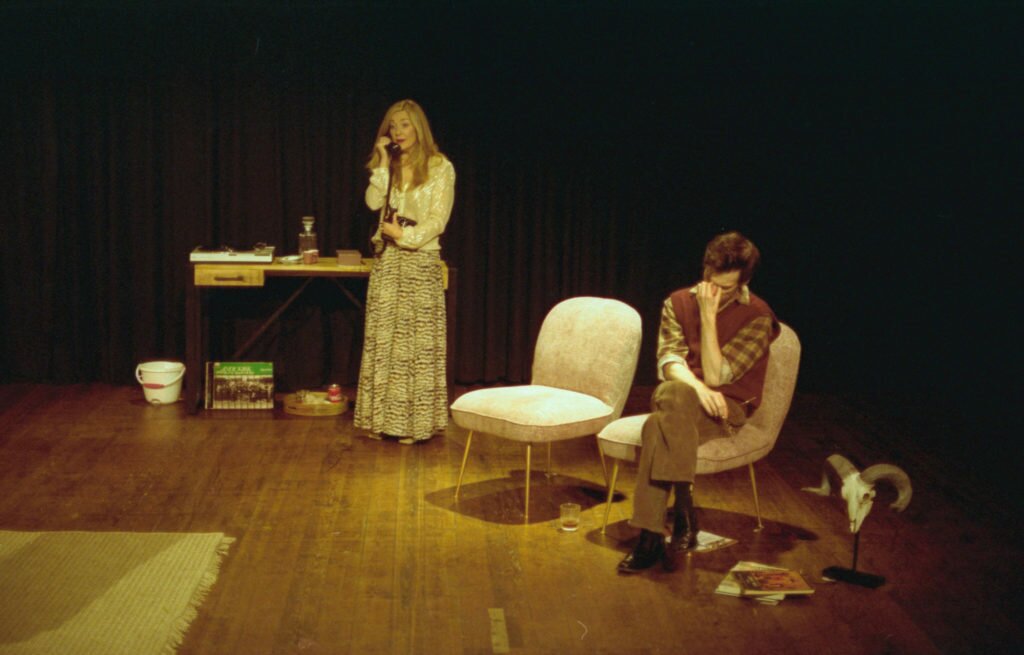 I absolutely loved it! The attention to detail, especially in the characters' body language (an eye roll, a twitch of the hand, a silently open mouth, reigned in frustration etc.), the simple yet efficiently used set, the tulips, the clafoutis, everything was just right.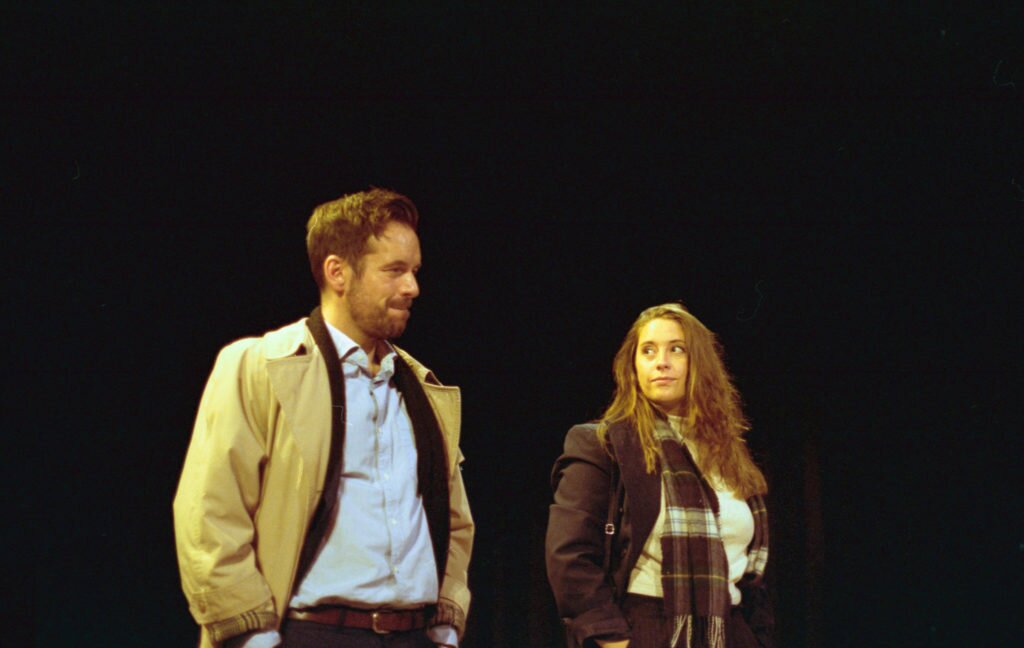 I tried to pick my favourite character and it was hard to choose between the passive-aggressive Veronica, the arrogant lawyer Alan, the clumsy and resentful Michael, or the repress-all-feelings-until-ready-to-explode Anette. I would say Anette was my favourite, because I identified a bit with her — but probably Bryony Cole, who played her, would tell me that I'm biased because I'm her friend. So, let's not set for a favourite character this time.
If they'll perform it again, which I hope they will, I will go to see the play a second time and have another good laugh (because a proper good laugh is hard to find these days…). I hope to see you there!
Photos by Patrick Sault.