After a few days of heat, sweat and lack of sleep, during which my house transformed into an oven, a cool breeze came over Amsterdam one evening and the temperature dropped about ten degrees Celsius. It was such a relief to go for a walk and feel the wind cooling down my skin, up to the point I started being cold.
I wanted to be close to the water, so I went to one of my favourite parts of Amsterdam: Oude Houthaven. This place between Pontsteiger and Silodam is a residential area for houseboats. If you look at it on Google Maps, you would think there's nothing but water there. You'd have to check the satellite mode to see the docks where houseboats are anchored.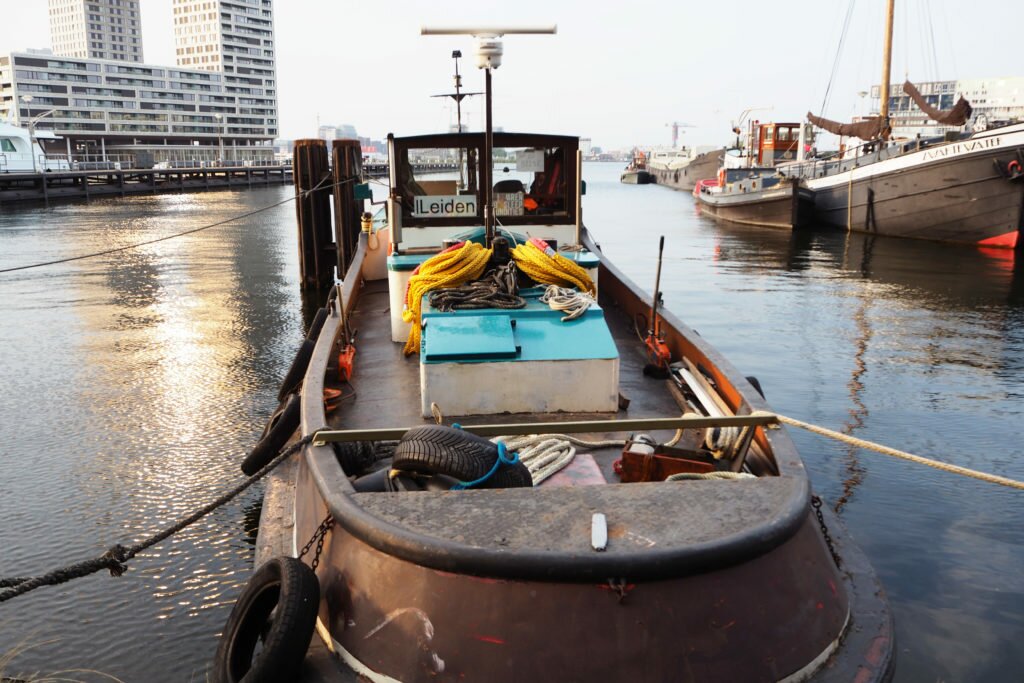 It's a peaceful place, especially in the evening. While walking there, I could only hear the wind, the occasional screech of a boat or some other structure, the sails dancing in the wind and the cutlery sounds coming from inside the boats where people were having dinner.
From a distance, you could think those are just boats anchored in the port, but when you walk on the piers, you find clues of people living there: bikes, potted plants, even little gardens, children toys, a dog swimming pool. I sometimes feel like an intruder when I walk in that area, like entering someone's backyard, but I'm happy no one got upset until now to share that little backyard with me 🙂
Follow Amsterdamian on Instagram and Facebook for daily stories about life in Amsterdam and travels.