Untroubled by the human drama happening on the planet, Spring is unfolding the beauty of green leaves and fresh flowers, doing its thing as wonderful as ever. And because we can't go out that much anymore, I have a great urge to bring a bit of spring inside, in the house. Since the lockdown started, I bought a bunch of flowers every week. They bring me joy every single day and give me a reason to remember I have a camera.
Enjoy the tulips!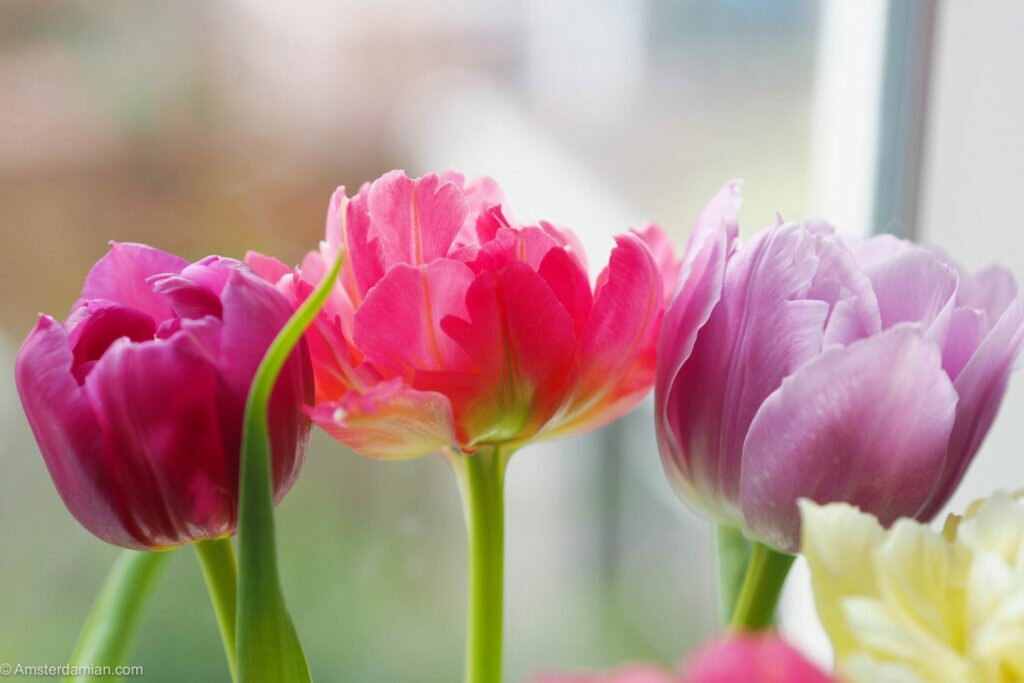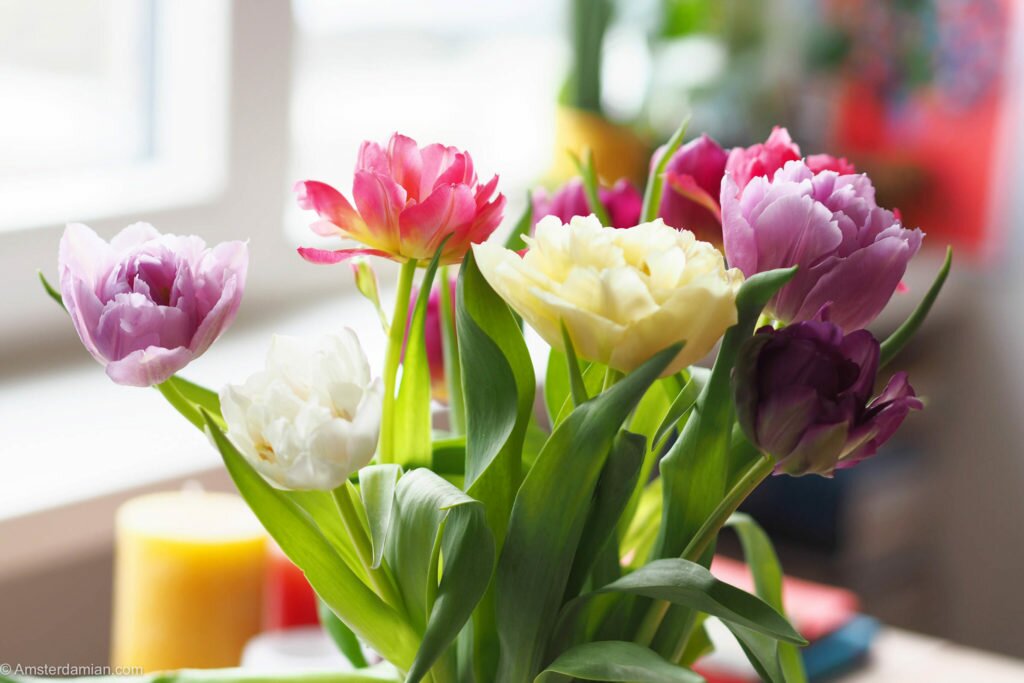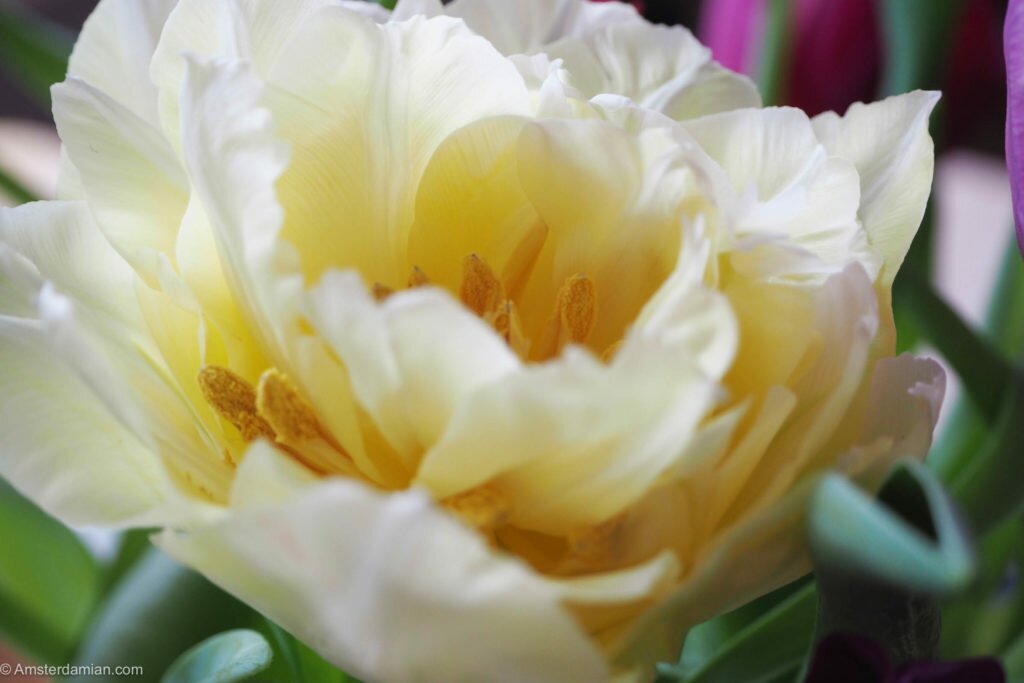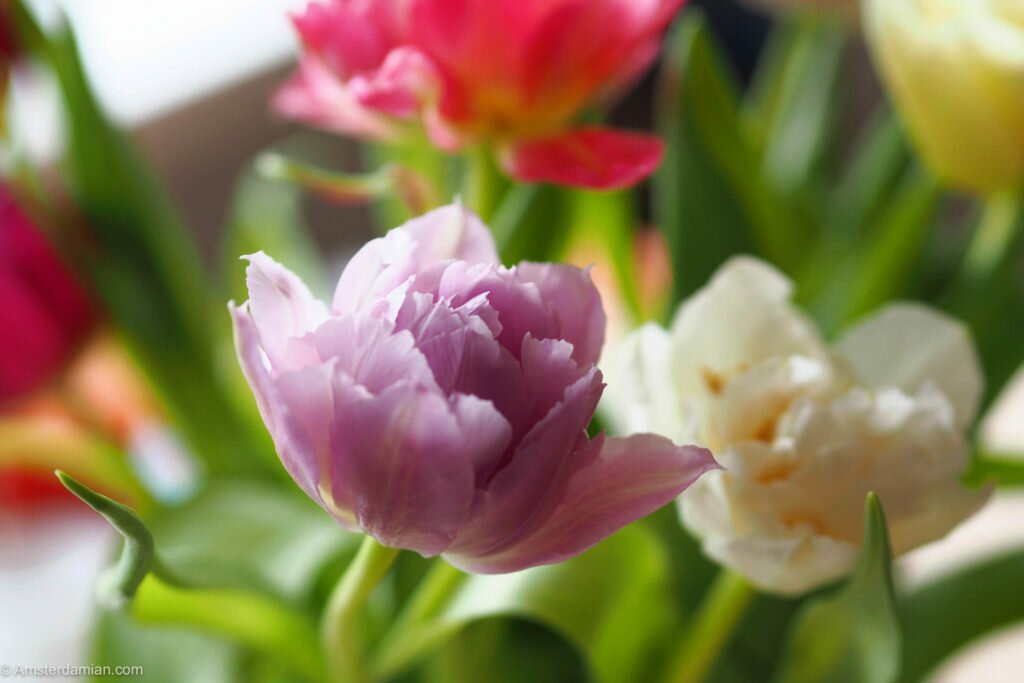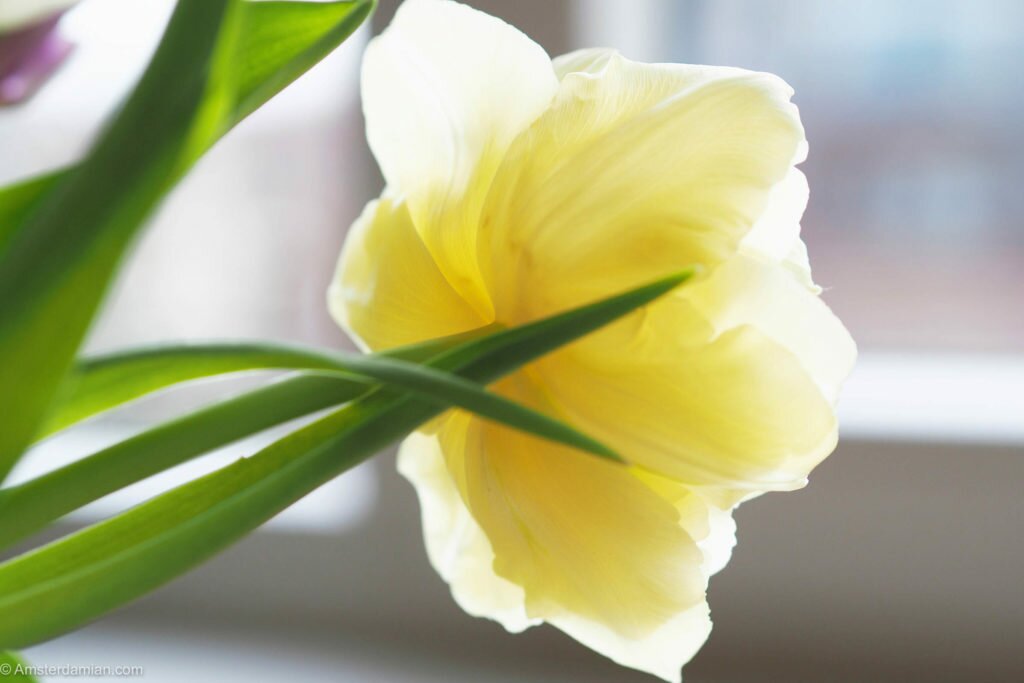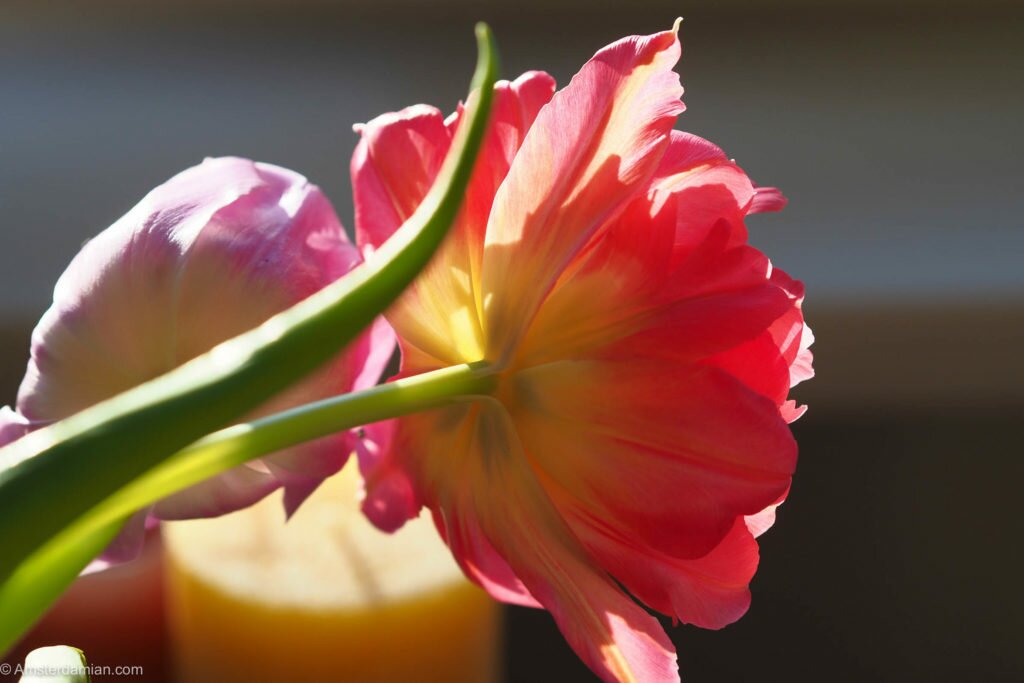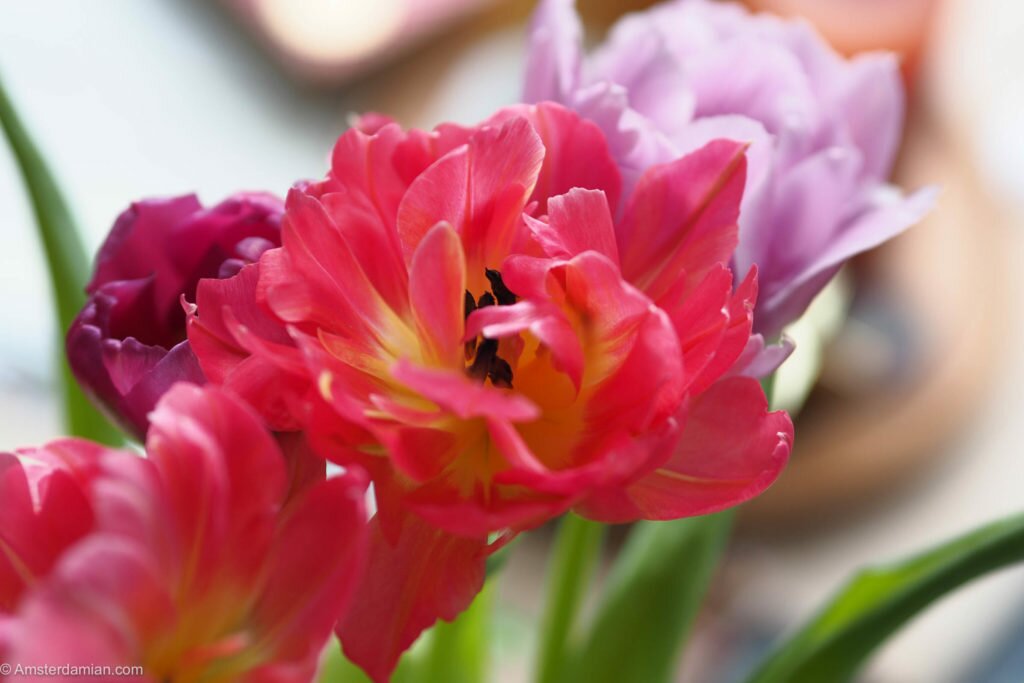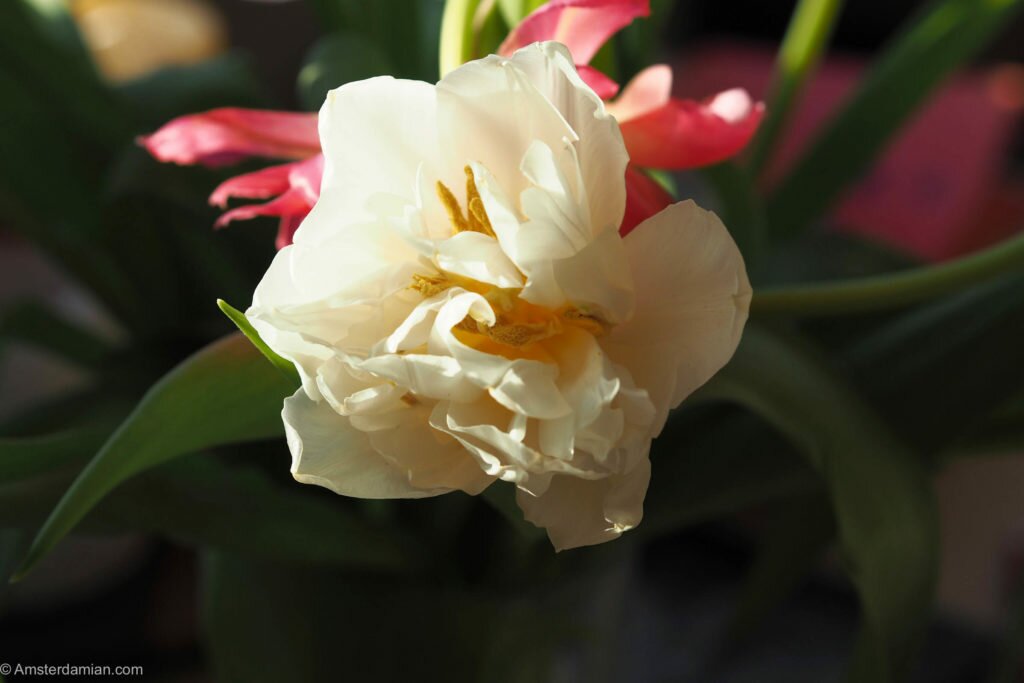 The sunrise is another reason to use the camera: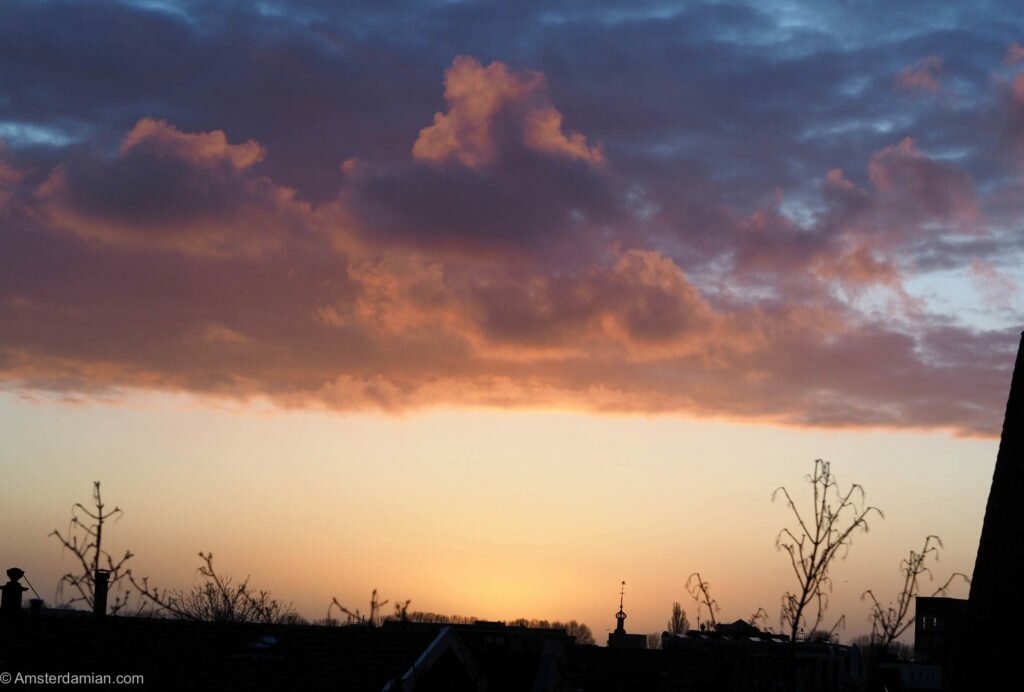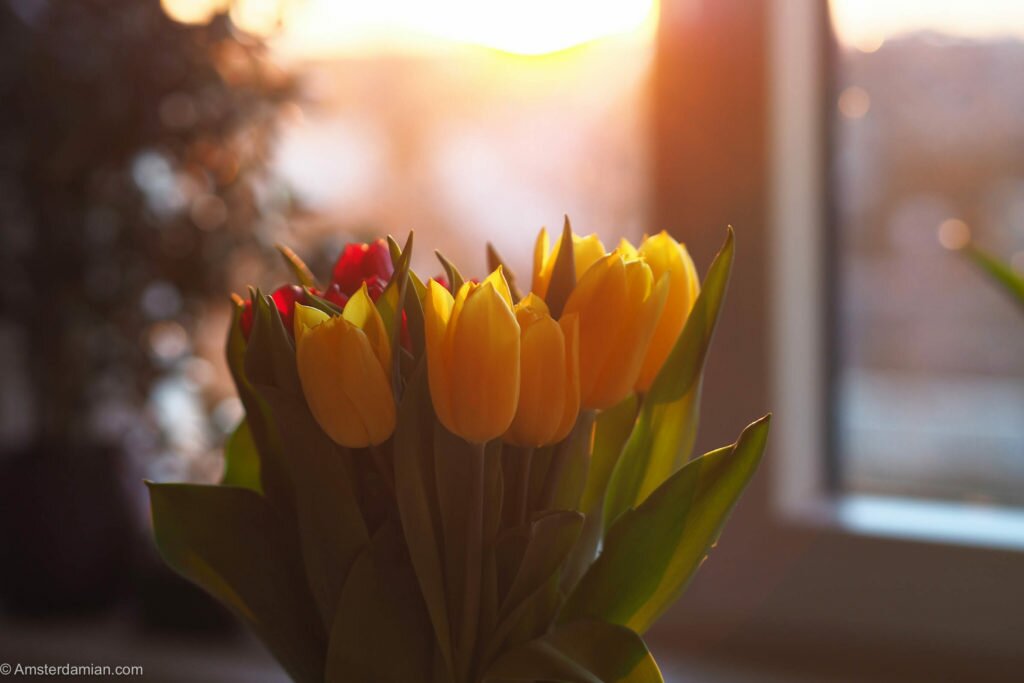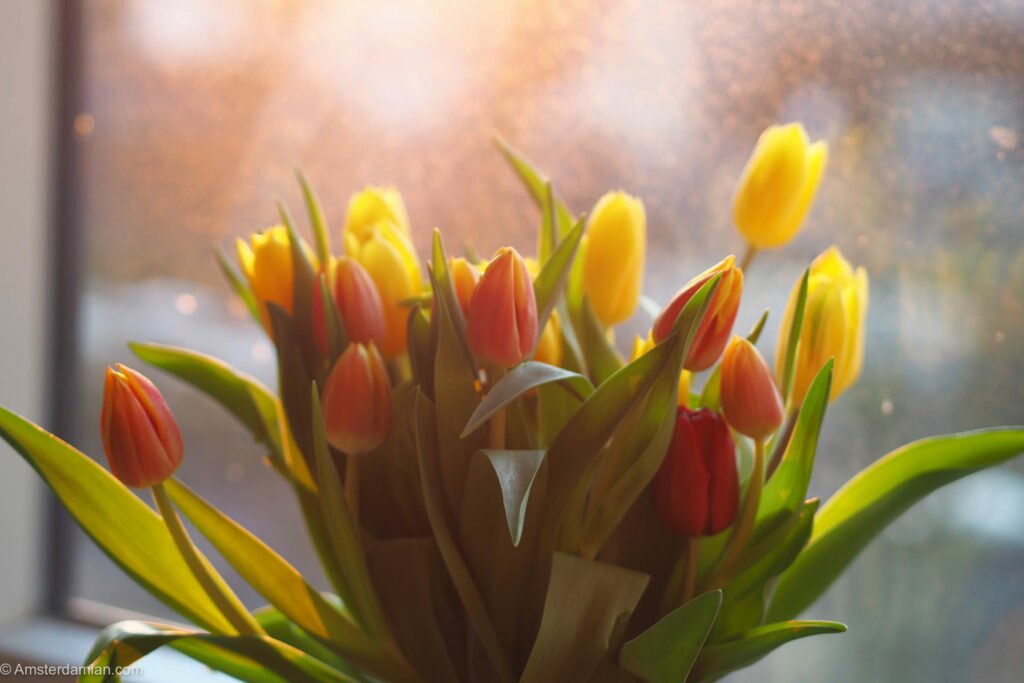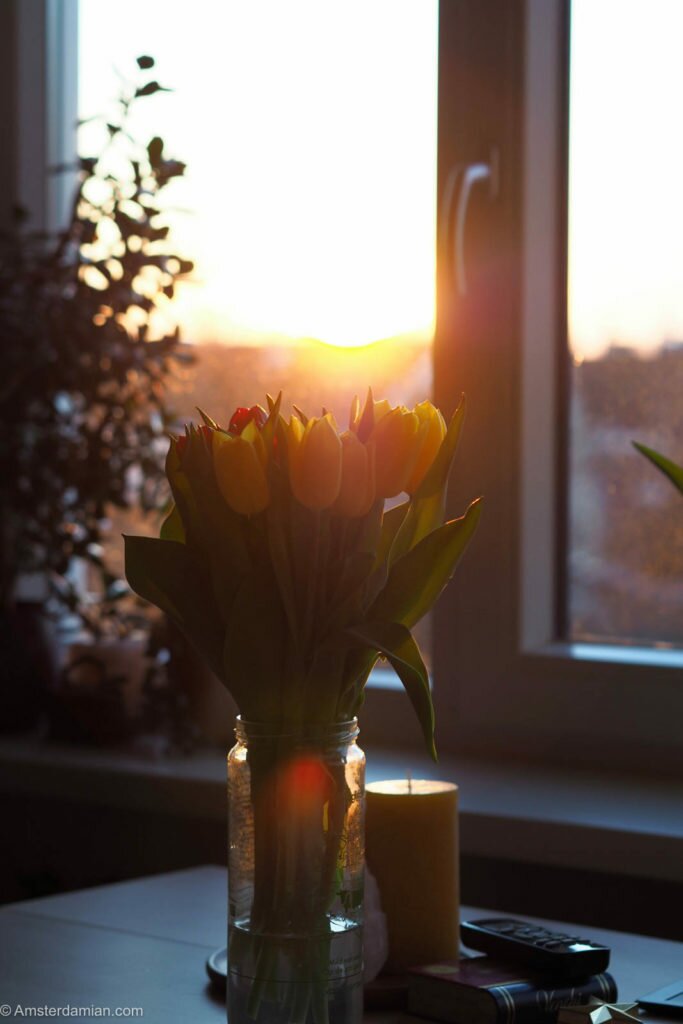 Stay tuned for more and follow Amsterdamian on Instagram and Facebook for daily stories about life in the Netherlands. And share this post if you liked it!