Amsterdam in January can be desolate and grey. It's a month of short and dark days, with a lot of rain. One must take advantage of every ray of sun and, whenever a sunny day comes, you will see many people sitting outside, face turned towards the sun, like lizards absorbing the much needed solar energy. This year has started with a lot of rain, and, with all the vitamin D supplements, I was feeling depleted and down. After continuous rain, we were finally blessed with a sunny day.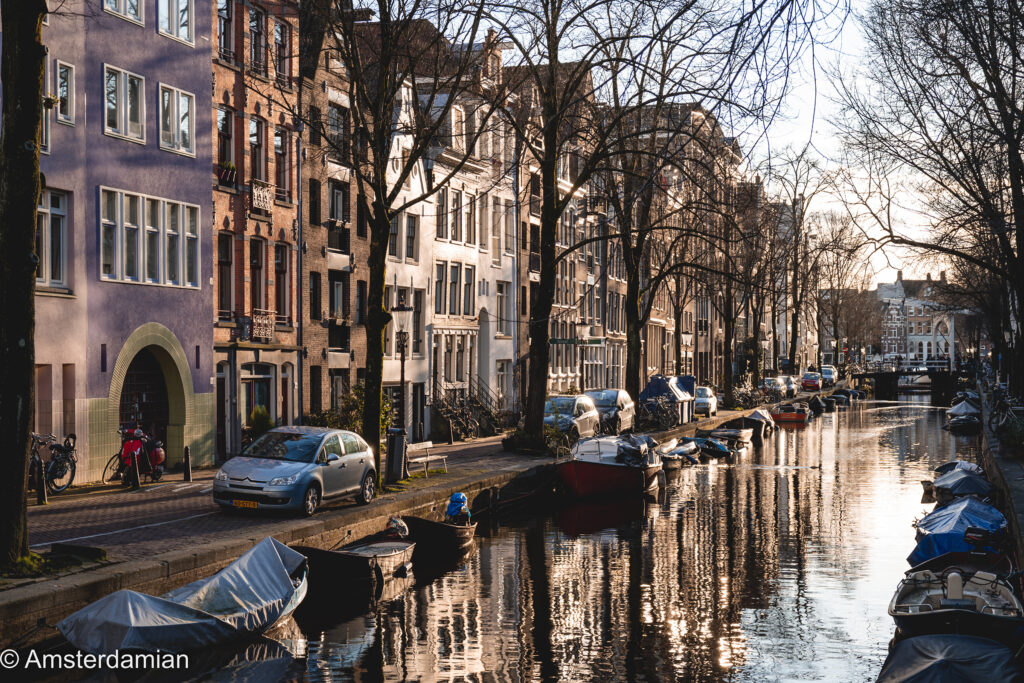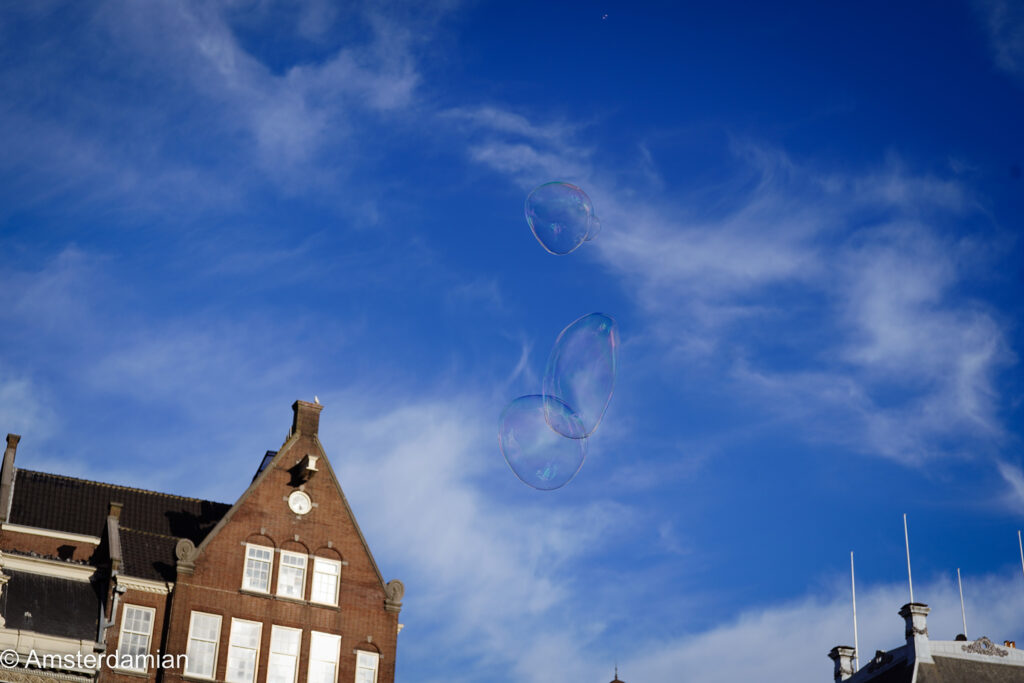 I was immediately out, taking pictures and drinking coffee on a bench, outside, at zero degrees Celsius. Years ago, I would have never dreamt of sitting at an open-air restaurant in the winter. But after surviving many winters in the Netherlands, I learned how to do that. I enjoy it very much nowadays. The happiness of sitting in the sun, face and body warmed up by the light, is the thing that gives me hope that this year too, the spring will come.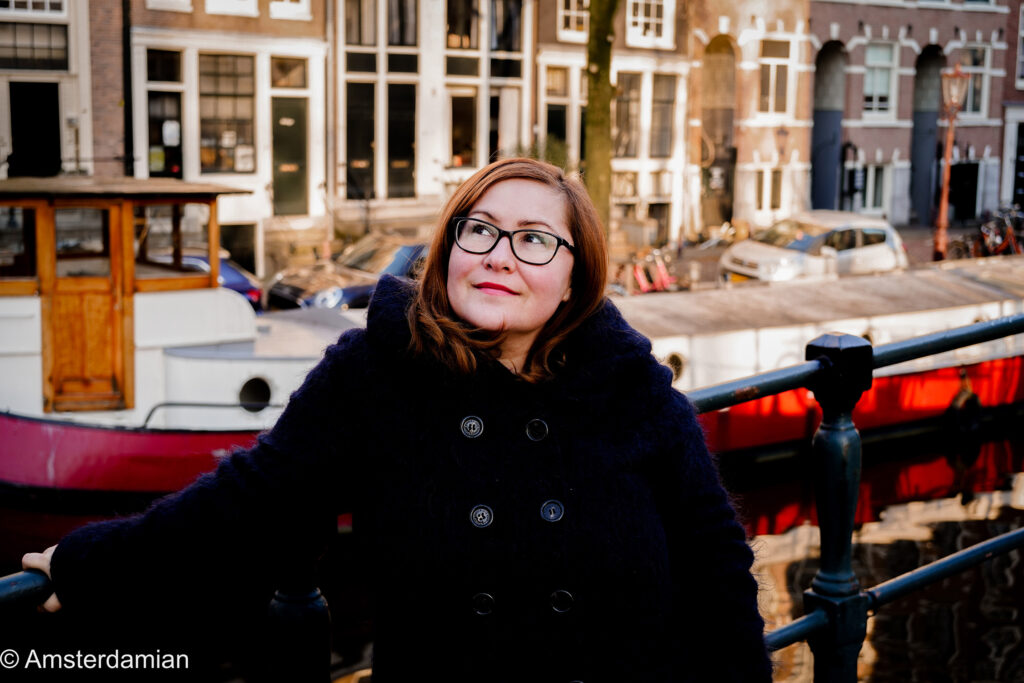 What is there to do in Amsterdam in January?
As most days are dark and rainy, the best thing to do is hide somewhere indoors, for a coffee or tea and cake. If you are to survive the winter, you need that cake! Some of my favourite cake shops in Amsterdam are: De Drie Graefjes, Petit Gateau, De Laatste Kruimel, Tout Patisserie, Winkel 43.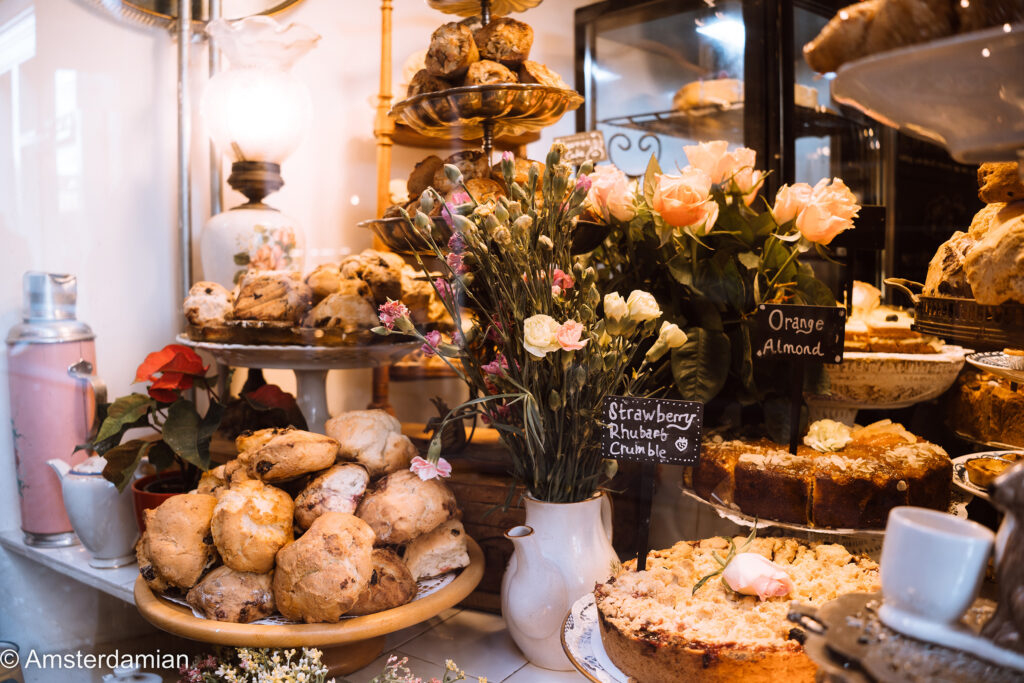 January is also a good time of the year to check out the city's museums and art galleries. There are cool exhibitions all year round in Amsterdam, so there's plenty to see. Or maybe you would prefer a concert or a dance show? For this, check out the ITA Amsterdam, Paradiso, Mezrab, Melkweg, Muziekgebouw aan 't IJ, Bitterzoet, Concertgebouw and the many others smaller locations.
When it's sunny, you have to go out, no matter what. Leave everything behind and go outside to enjoy those yellow sun rays. Clear skies offer a postcard-like view over the canals, and you can almost fell the joy of a sunny day in the surrounding air. Have a lunch in the sun, watch the boats or people passing by and think about the fact that days grow longer from now on.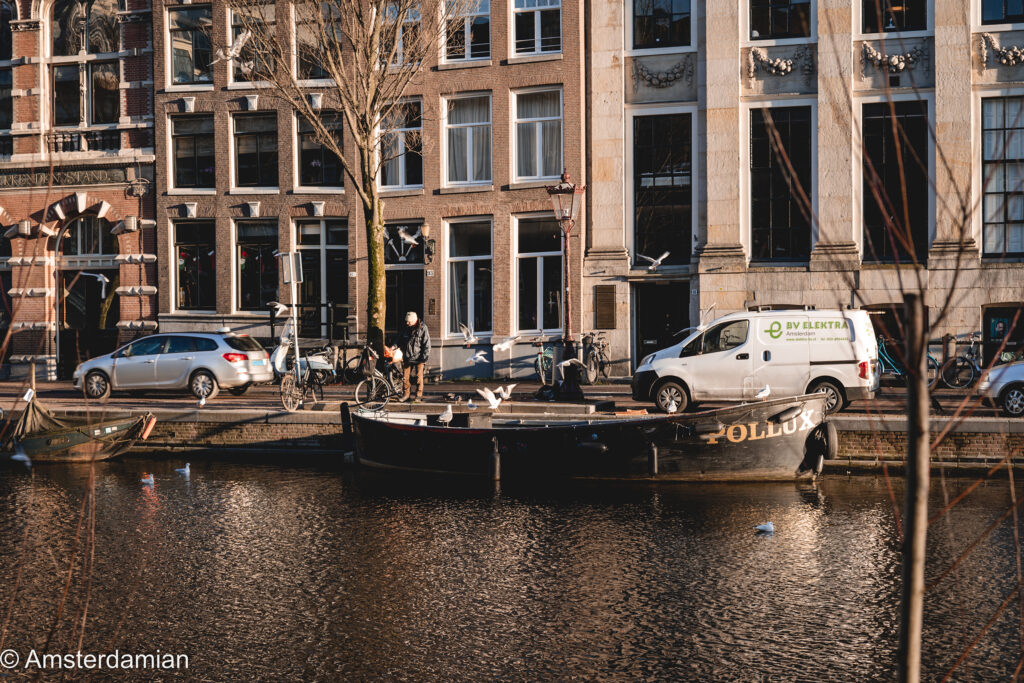 To feel a taste of the spring to come, go to the National Tulip Day in Dam Square. This happens every third Saturday of January, and it's a day when Dam Square transforms into a tulip garden. You can get free tulips that you can plant in your garden for the years to come.
In the evenings, you can enjoy the Amsterdam Light Festival, which is still on until around 20 of January. Nowadays this festival is better experienced by boat, although you can also try the walking route.
To get a boost to your self-esteem and have some fun, you could book a photo session. Most of the people who joined me for a portrait photo session told me afterwards that they enjoyed it because it was an activity that took their mind away from the daily issues.
Browse one of Amsterdam's bookstores and find new books to read on the rainy days. Then go home, get cosy and read those books.
Winter is, after all, the season of rest, of taking things slowly and remembering the little joys in life.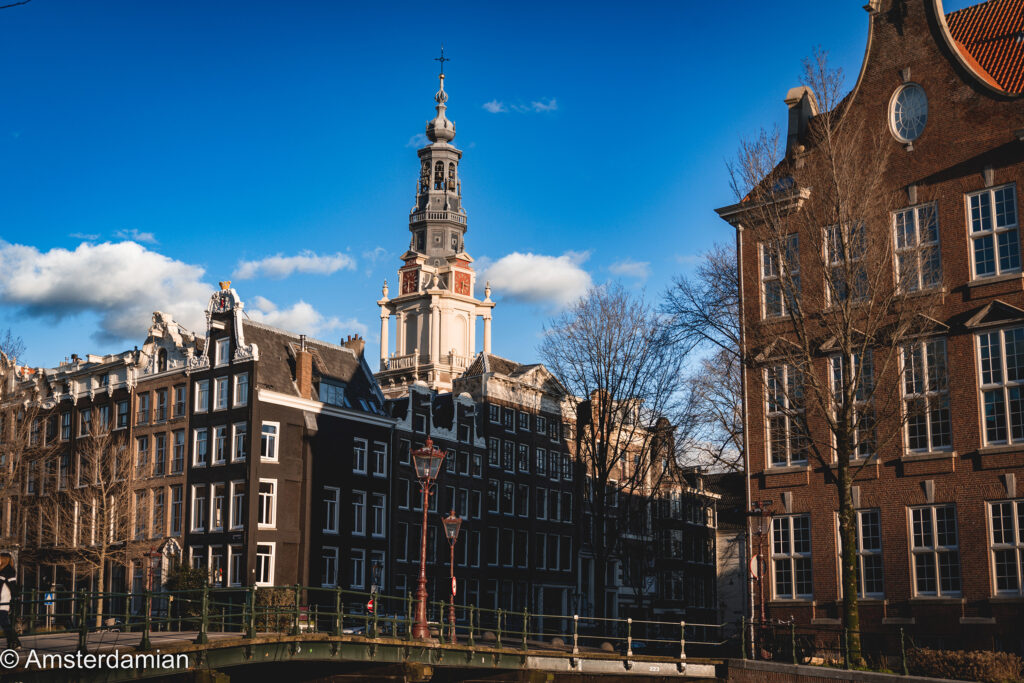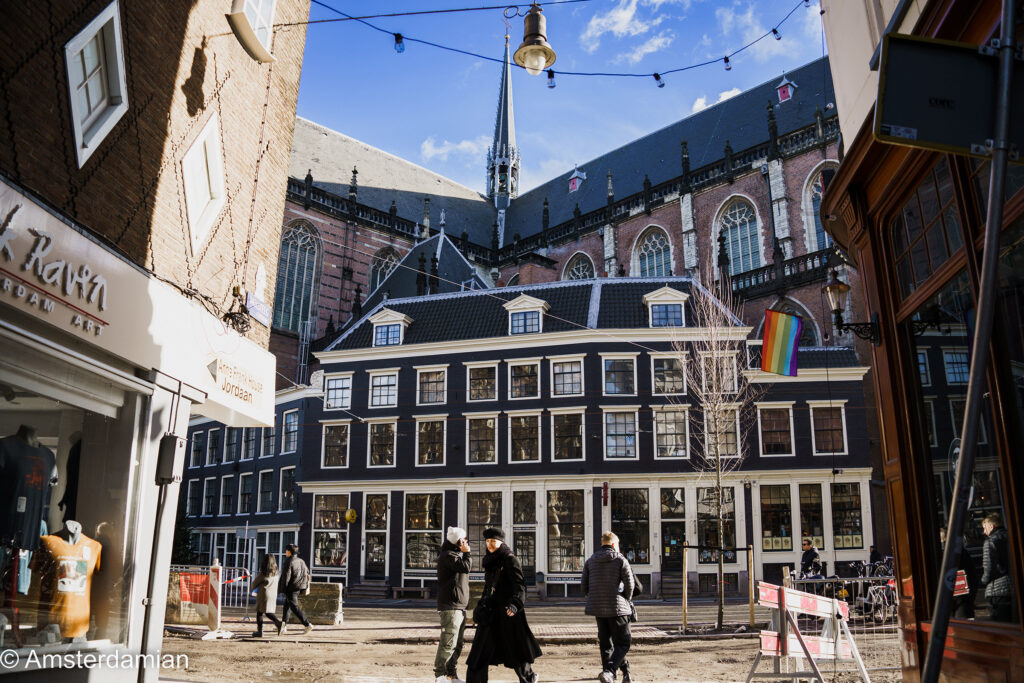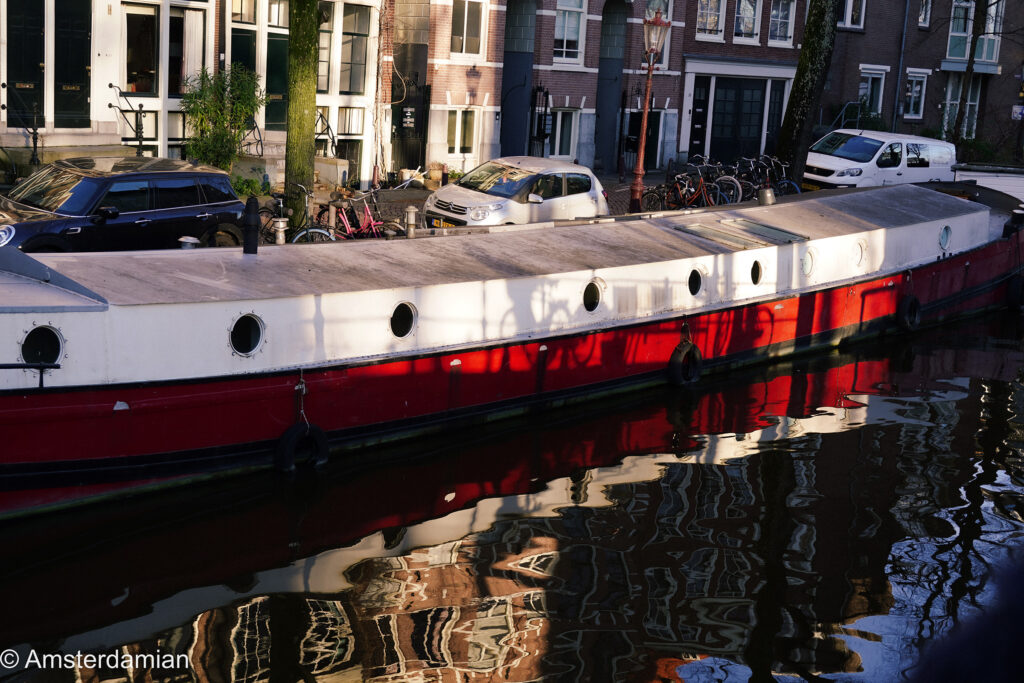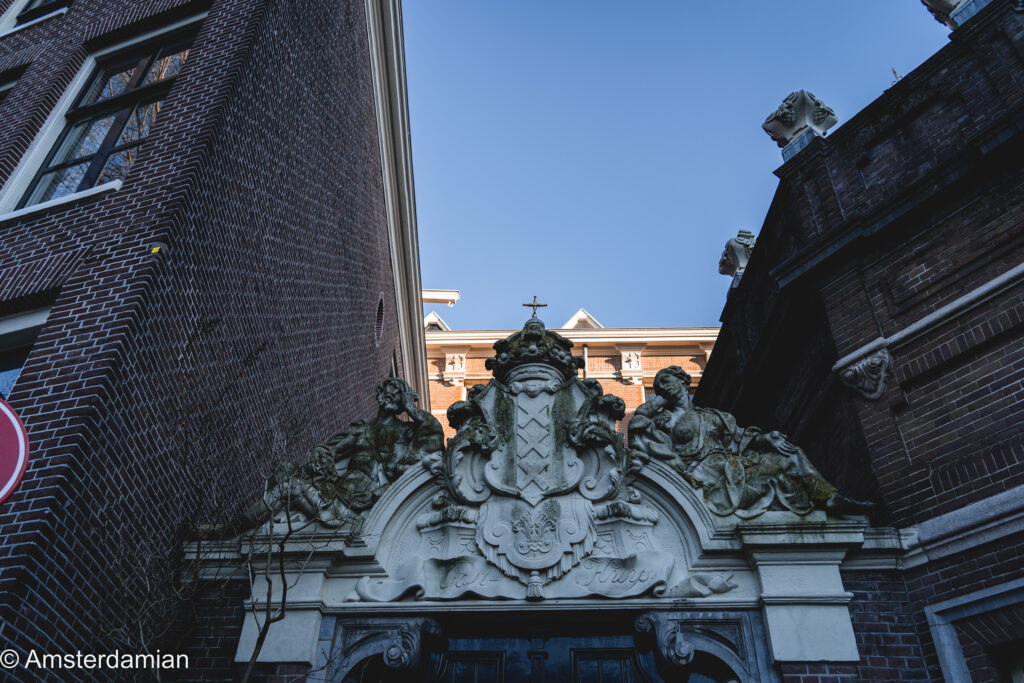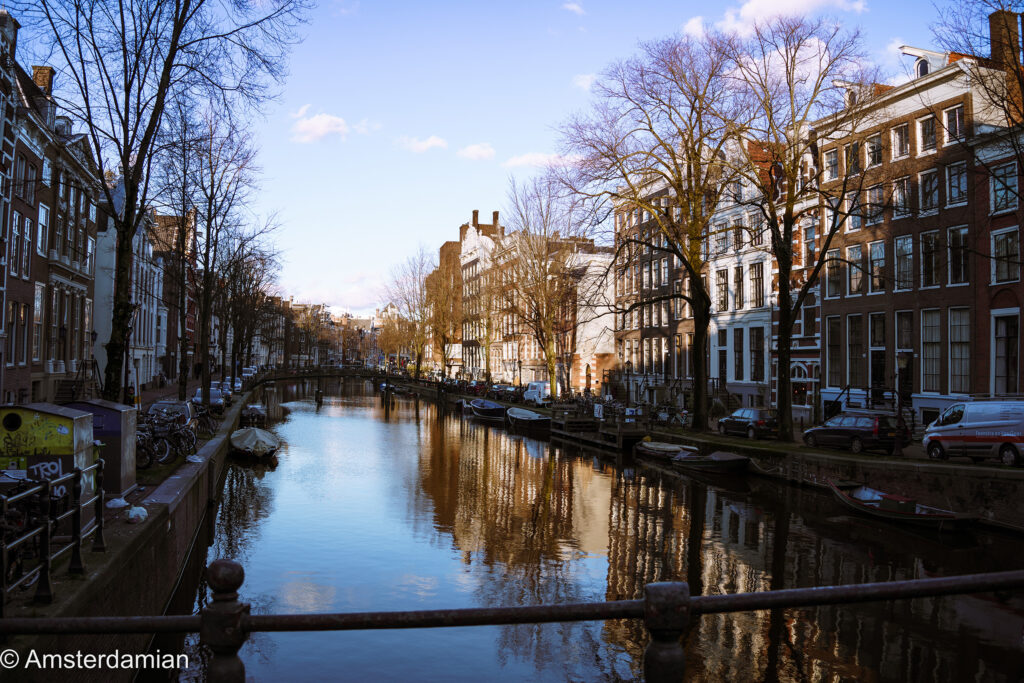 Stay tuned for more and follow Amsterdamian on Instagram and Facebook for daily stories about life in the Netherlands. And please share this post if you liked it!
Check out my photo book here: Amsterdam Through the Seasons!
For prints and other cute objects, browse the store on Society6
Subscribe to our newsletter!