You won't find Stadionbuurt in many Amsterdam travel guides. This neighbourhood is more of a residential one, where people go on about their lives undisturbed by tourist crowds. In my first year in Amsterdam I used to live close to this area and I took long walks from Rivierenbuurt to Apollobuurt and Stadionbuurt. As I moved further, this became a part of Amsterdam I didn't have reasons to go to anymore. But recently I rediscovered it, because I was invited to restaurants in that area a couple of times and I found myself again on the streets that brought back old memories. Last time, a few weeks ago, after I went to NENI for a delicious brunch (influencers event, but since I'm no influencer, don't ask me who was there because I enjoyed only the company of my friend and the food), I went for a walk in the hope I will burn some of the calories and to enjoy the beautiful autumn day.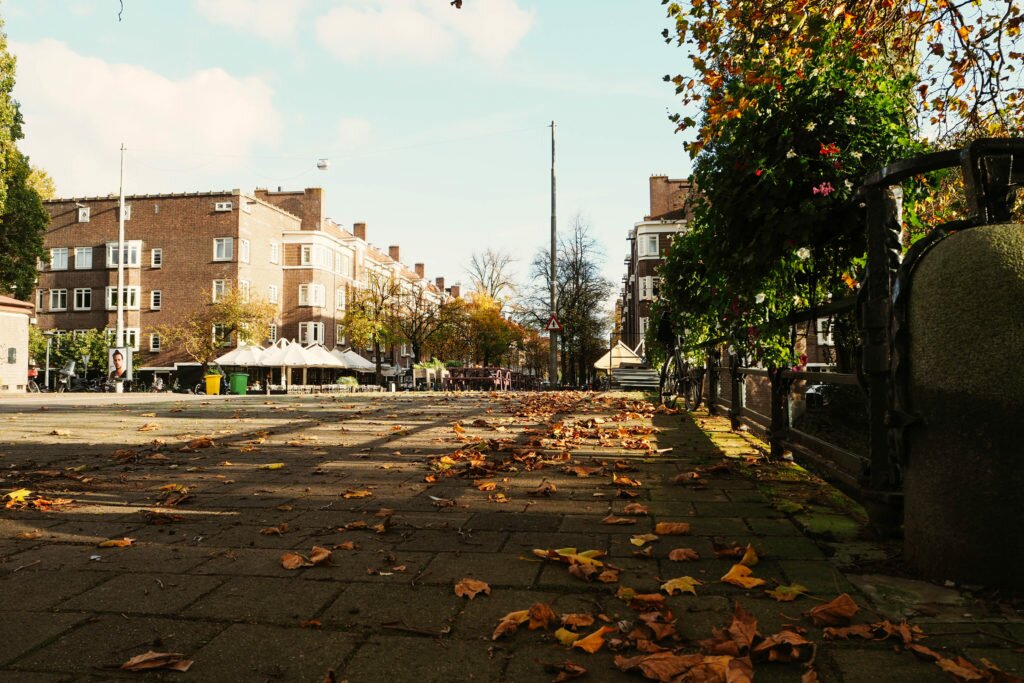 There is a certain beauty to Amsterdam Zuid neighbourhoods, a homey feeling; they bring the joy of non-instagramable places where you can walk and admire regular shops, boats and canals, Amsterdam School architecture, geese on a canal side and a child ruffling through the fallen leaves. 

Follow Amsterdamian on Instagram and Facebook for daily stories about life in Amsterdam and travels.