Orange Theatre Company is producing, at the moment, a controversial play: Dutchman, by Amiri Baraka.
This play, addressing the issue of racism in the United States, was written in the 1960s and you need to have that in mind when you watch it. It initially appears to be a story of "boy meets girl", although it's not your usual one. In what seems like a very long subway ride, Clay (Mike Phillips Gomez), a black middle-class intellectual, meets Lula (Sairah Erens), a beautiful white woman, in the subway wagon. Lula's behaviour is playful and very seductive. Her interest in Clay is undisguised, while he is quite reserved in answering her advances. Their conversation is a game of cat and mouse, and Lula eventually wins, having him respond to her charms.
Even if the conversation was not made out of your usual pick-up lines, the action started a bit dull, but the pace picked up towards the end, surprising the audience with its development.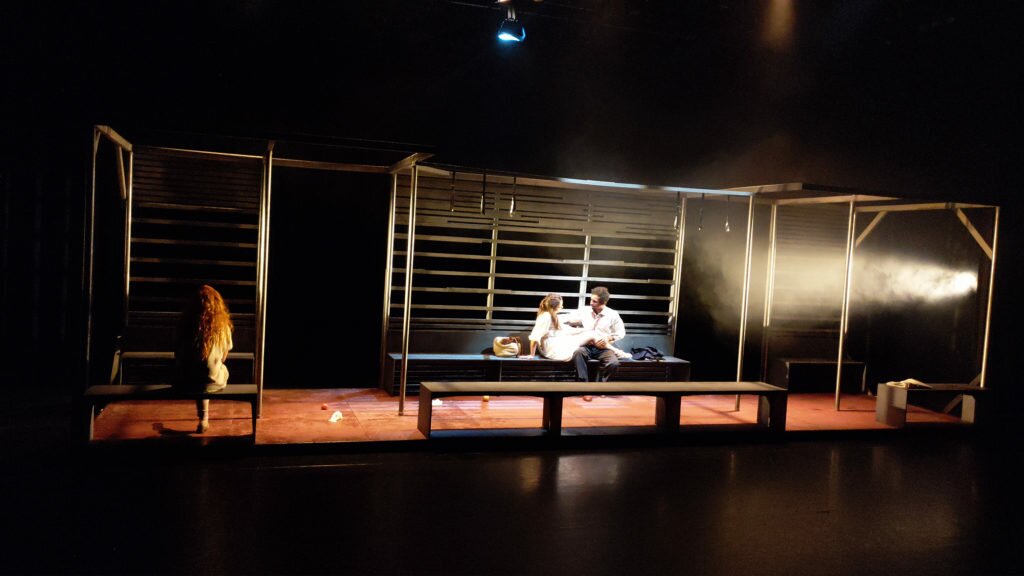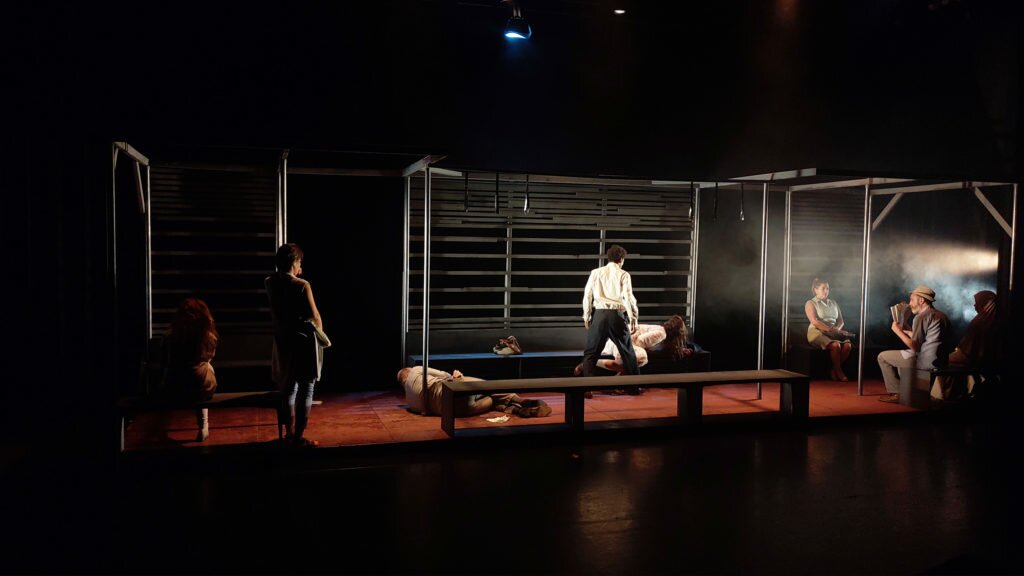 The reason why the lovers-to-be' dialogue seems unusual is because the entire play is a metaphor for how a white America is treating her black citizens — at least that's what Baraka was trying to convey when he wrote it. White liberal America is symbolised by the seductive, immoral and mean woman, while Clay is the depiction of the black victims who are helplessly trying to integrate into a society that's not ready for them.
I went to see the play with the expectation of being intrigued, maybe made uncomfortable by it, but I realised afterwards that I had only perceived it as weird. It was not my cup of tea. It wasn't the fact that I was made uncomfortable — I hadn't read it before, I had just read about it, and I was expecting something else. Although I couldn't put my finger on what exactly made it too weird for me, that was the feeling I had after the performance. But, nonetheless, the idea the play is bringing on stage is an important one which is worth being reminded of, and the script gives the actors the opportunity to put on a good performance, to show off some acting skills, so I guess that's what I can take home with me. I will see it again this week, because I've made plans with a friend, so I'm curious to see if the second time is different.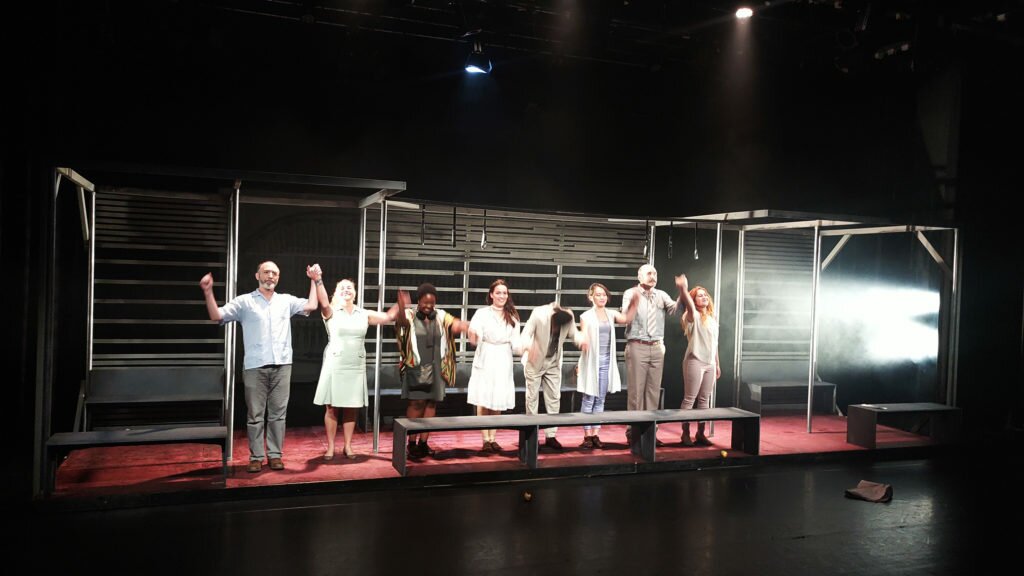 If you want to see it and judge for yourself, the play will perform at Het Amsterdams Theaterhuis until November 9.
Later edit: after seeing the play for the second time I can tell why I found it weird. I had a revelation during the second view, that the play was written by a poet, and it's very much poetry-like. And don't get me wrong, I like poetry, but a play written in a poetry style is special, and I guess it's not for everyone. But the message of Dutchman came through as strong as it should have, and I just realise now that I didn't say anything in my review about the clever set design, done by Ia Enstera — but maybe I shouldn't give spoilers just yet.
Disclaimer: I received complimentary tickets to review this show. However, all the opinions expressed here are entirely my own.