Winter is almost here, and the days are getting darker as we speak. I don't know about you, but since I moved to the Netherlands, surviving the winter in a good mood was a big challenge. Although the winter season has its joys, I'm a person who functions on solar light. The short days, sometimes grey from morning till dawn, are not really my cup of tea. We need all the light we can get through this period, so that's why I am a big fan of the Light Festival. Starting from December 1st till the end of January, although it won't bring out the sun, this festival decorates the city with beautiful art, all made of light (well, LEDs and stuff, but you know, who cares about the technical part?).
Artists, designers and architects will bring their artwork and installations to Amsterdam, and these will be scattered all over the city center, on the streets and the canals. They will be arranged on two routes: a walking route — called Illuminade, and a boat route — Water Colours. I can't wait to see both routes, to marvel at the art work, happy they bring more light into the dark winter.
If you're planning to see the Light Festival, you will be glad to know that both routes are accessible free of charge. You can just walk or cycle along the routes, alone (in this case make sure you have a map of the route) or with a guide. Nevertheless, the Water Colour route is best enjoyed from the water, by boat. If you have your own boat, you're lucky. Otherwise you can buy cruise tickets. You have the possibility to choose between a regular cruise, in a boat of 50 persons, or a more luxurious one, in a smaller boat of 12 persons.
For the regular cruise, you can buy tickets here: Amsterdam Light Festival Cruise.
For the more cosy one, you can find tickets here: Water Colours Cruise.
These are a few photos from previous years. I hope you will have the chance to see this year's beautiful art for yourself, otherwise rest assured I'll be back with some pictures!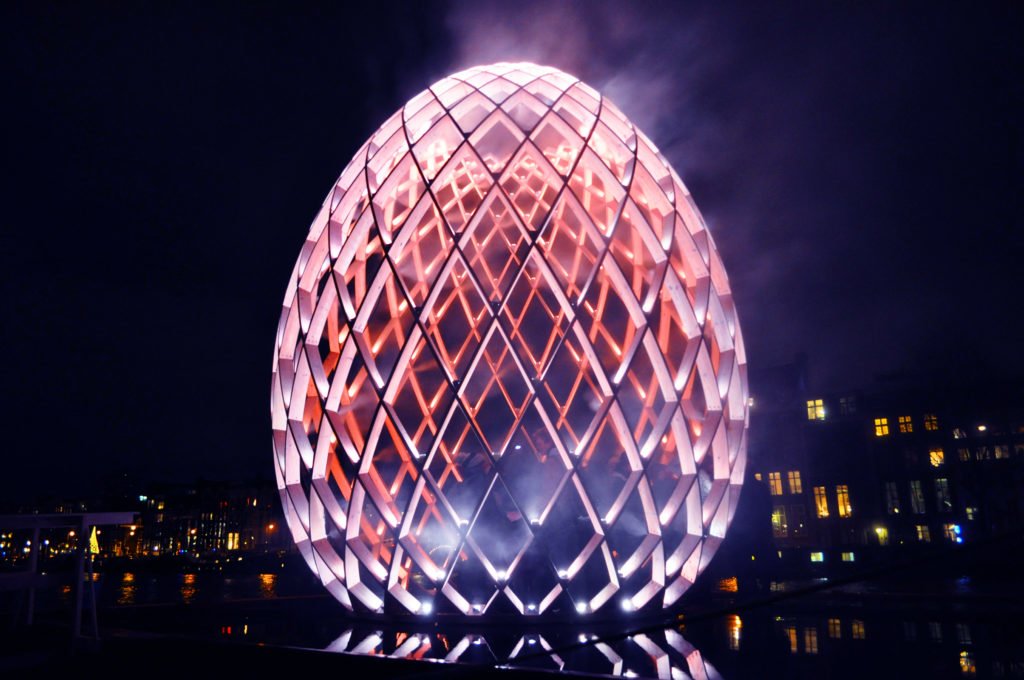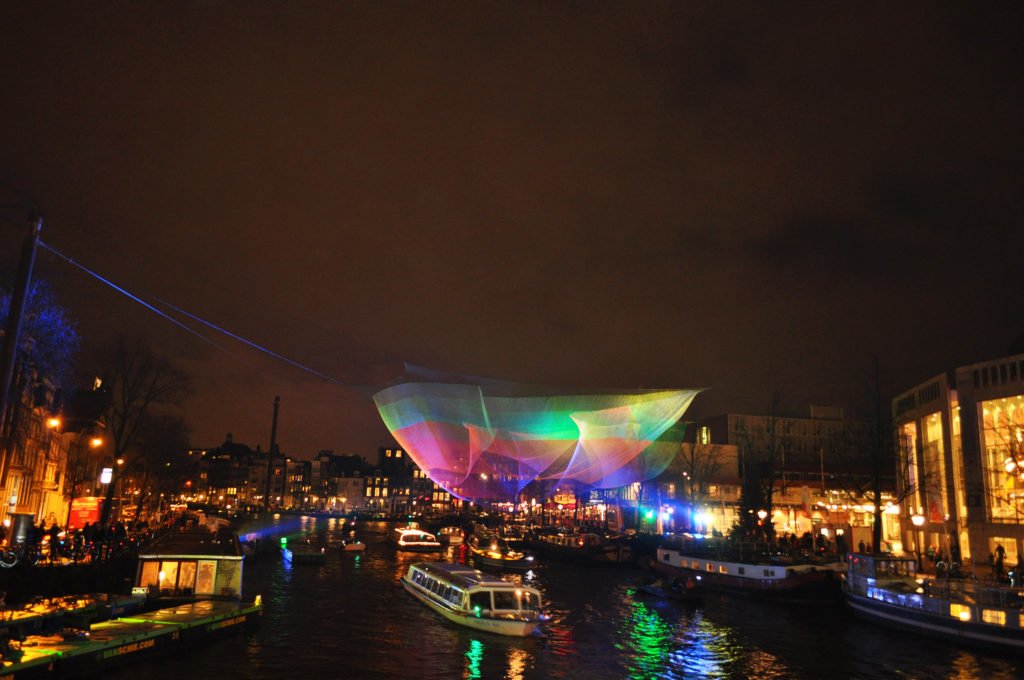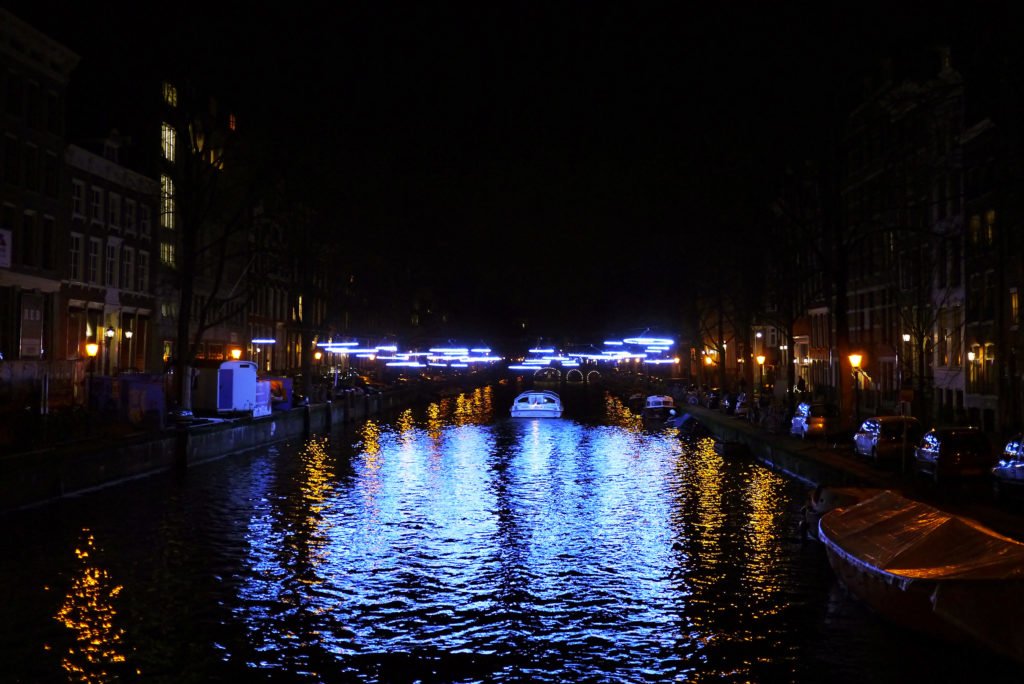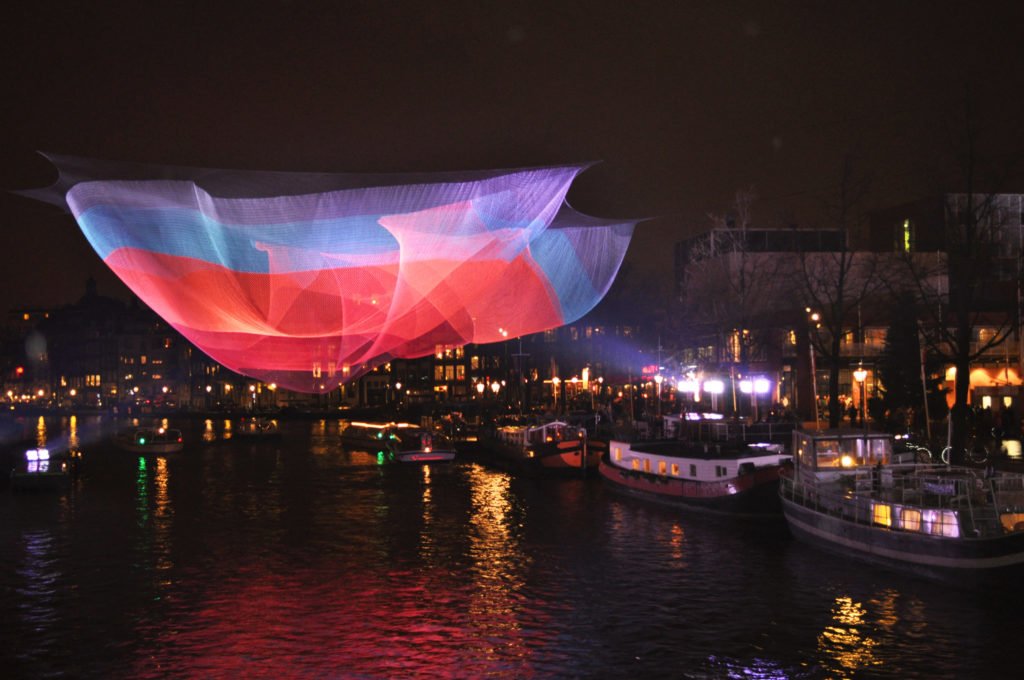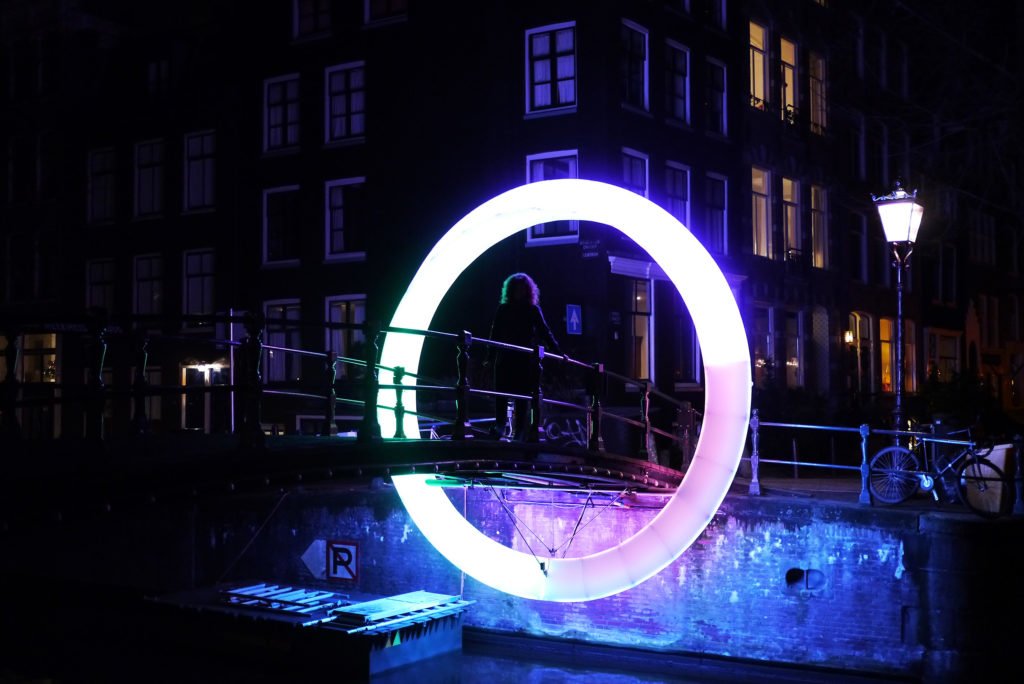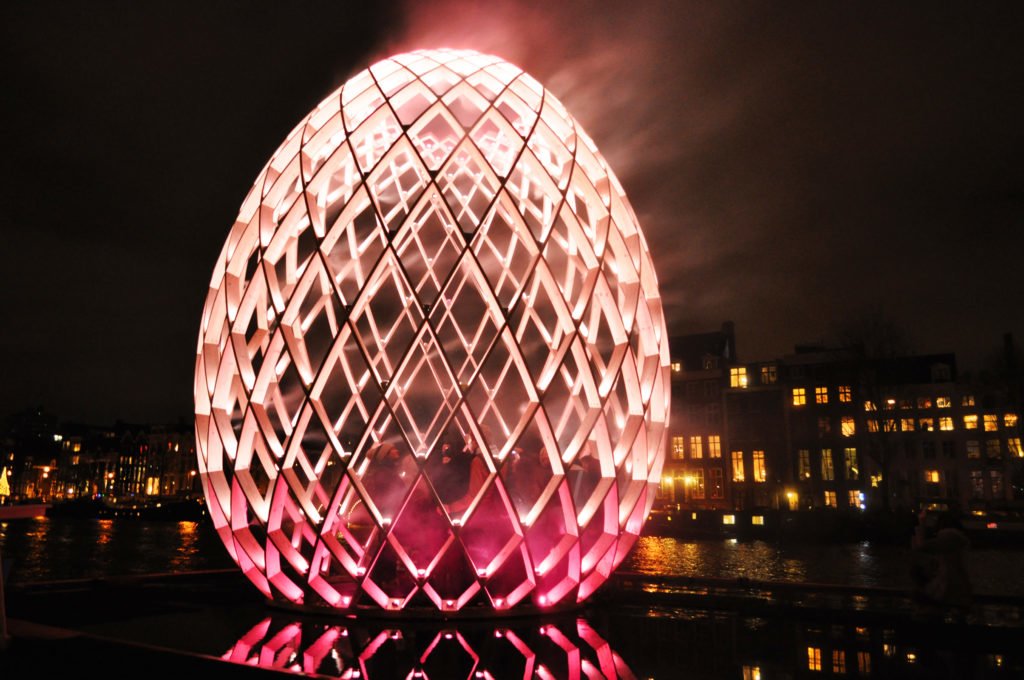 Disclaimer: this post contains affiliate links.