Time for another interview, this time with Ioana Biriș from Nature Desk, about her love for nature and The Green Map of Amsterdam.
Ioana and I met through another Romanian friend, on a sunny Saturday which we spent in her garden, drinking coffee, eating cherries and swinging on the improvised swing. From the very first moment, she struck me as a strong woman, a fun person and a dedicated mother. Together with her husband, they raised two beautiful kids and it's a pleasure to be around them. You instantly get caught up in the warm feeling and fun atmosphere of their place.
Ioana is always working on a project — be it either for work or personal: she is an entrepreneur. I follow her Nature Desks project, waiting for the moment when we'll have moved our offices to the parks. In the meantime, I enjoy the green pictures she shares on social media. I thought she would be the perfect candidate for an interview, so I invited her to talk about her green projects and promote something I find very cool, The Green Map of Amsterdam. Let's begin.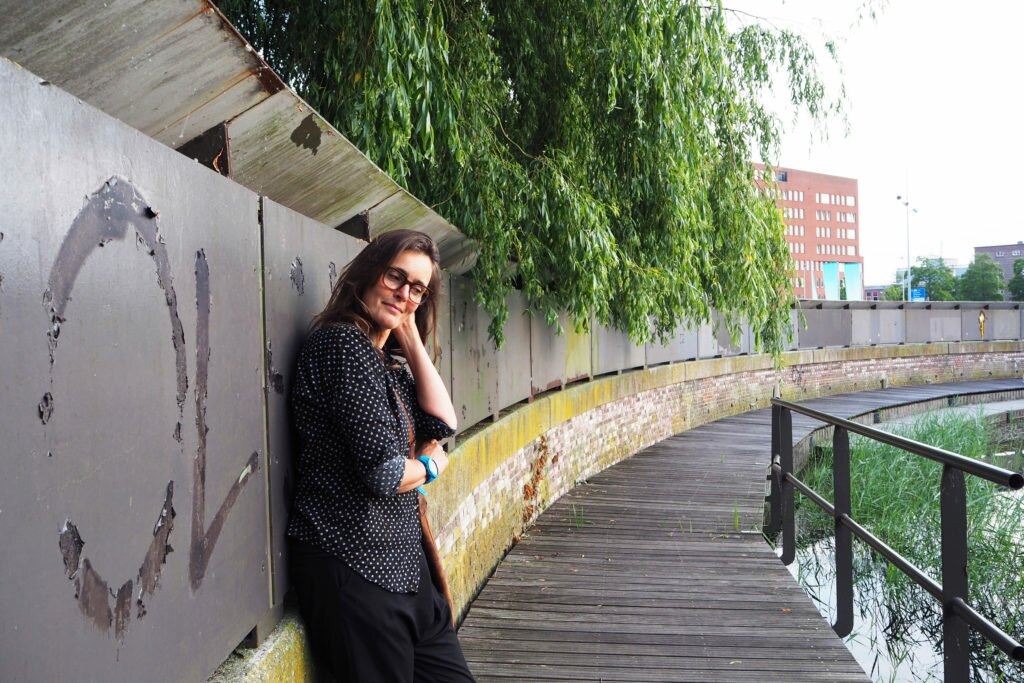 Who are you, Ioana Biriș?
I am a social psychologist and consultant based in Amsterdam. I am also co-owner of Nature Desks, a social enterprise focused on promoting the connection between nature, work and well-being.
I follow Nature Desks on Instagram and I love seeing pictures from your trips in nature. How often do you immerse yourself into the green world?
As often as I can. I am lucky to work in an environment where I am free to choose where I want to work. So, you will find me in a garden conducting interviews, preparing for meetings or writing my reports. At our office, we are encouraged to place tables and chairs outside on sunny days, in front of the building, and work from there. I do realise though that not everybody can enjoy this kind of green pleasures.
How did you come up with the idea for Nature Desks? Is the idea becoming reality?
Together with my colleague Wieke van der Heide, we founded Nature Desks in 2015 after researching the factors that influence our productivity at work. We realised that we both tend to escape the "classical type of office and its concrete walls" when we need to reload and find energy to accomplish a task. Since then, we have been working on materialising our idea of creating office spaces — nature desks — in the urban green. We already have the business plan and partners, such as architects. We just need to get permission for using a proper location in the urban green; that takes time. Meanwhile we are working on (place-making) interventions, events, products or articles in the media to fuel the discussion about the need for making the connection between nature and well-being in the workplace and in the city.
I love your new project, the Green Map of Amsterdam. What's the story behind this map?
The story starts in London. About a year ago I got interested in a bold Grassroots campaign to make (greater) London the first National Park City in the world. Making the connection between a city and a national park sounds as unnatural as our idea of creating nature desks in a park. It is inspiring and contagious. The initiators were National Geographic Explorer and guerilla photographer Daniel Raven-Ellison. His positivity and energy has made the impossible finally possible: London will become the first National Park City in 2019 with support of the Mayor of London.
The campaign in London teamed up with Urban Good to make the gorgeous, huge Green Map of London. When I received it by post, I was so surprised. My first thought was: we also need a map for Amsterdam: a map you can unfold and lay down on your table. It invites you to discover the green and blue spots of the city where you can live, work and play. Together with Urban Good we will create the "Groene Kaart van Amsterdam" or Green Map of Amsterdam. And to make it happen, we have reached out to possible crowd funders via Voor je Buurt but also to the local government and other "green" enterprises. It's really exciting!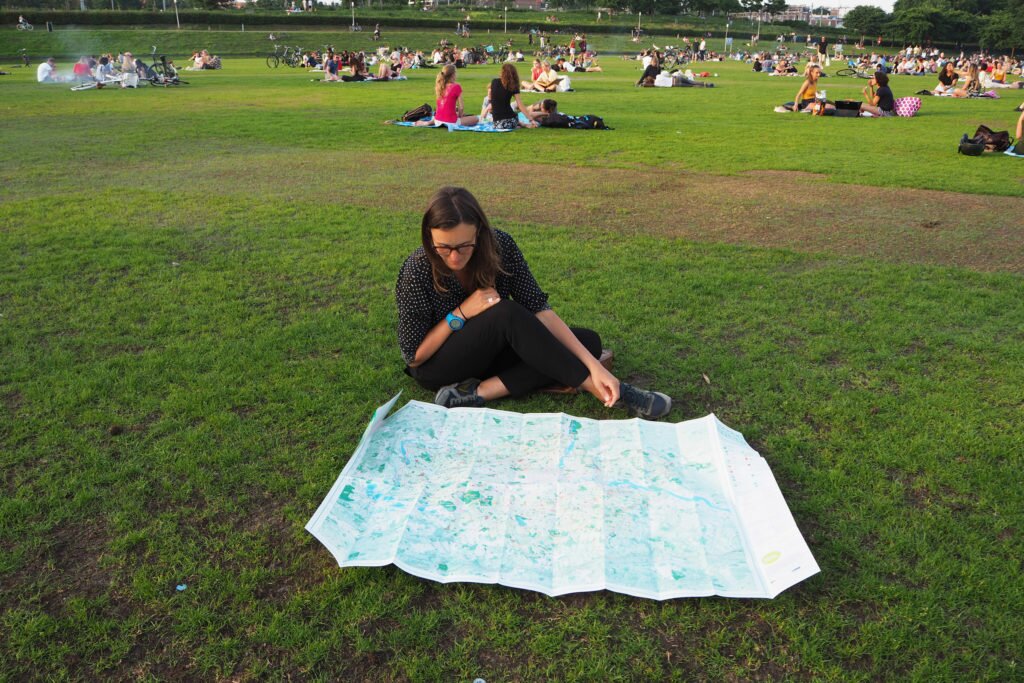 Are you planning to also have this map as a mobile application?
No. Right now another initiative is a "walking in the urban green" app. Besides that we can all use Google Maps. The tactile sensation of holding a beautiful piece of paper is unique and very rewarding.
So, we could just go ahead and order a map in advance and this would also support the crowd-funding campaign. I can't wait to get one, but how exactly are we going to use the map?
Well, kids can draw their own routes on it. You might get inspired to discover a green spot or plan a weekend discovering the nature of Amsterdam. Your colleague from the office might be looking for a Wi-Fi hotspot to hold a meeting. It is all about inspiration. The Green Map of Amsterdam is a time document of how much green and blue you can find in Amsterdam. Hopefully, in ten years time we will have more green places in the city. Meanwhile, we will use the map as an instrument to make the city greener and healthier.
That sounds like a good plan! Where do you go when you want to leave the city? What's your favourite green place in the Netherlands?
Just send me to the islands of Schiermonnikoog, Vlieland or Terschelling.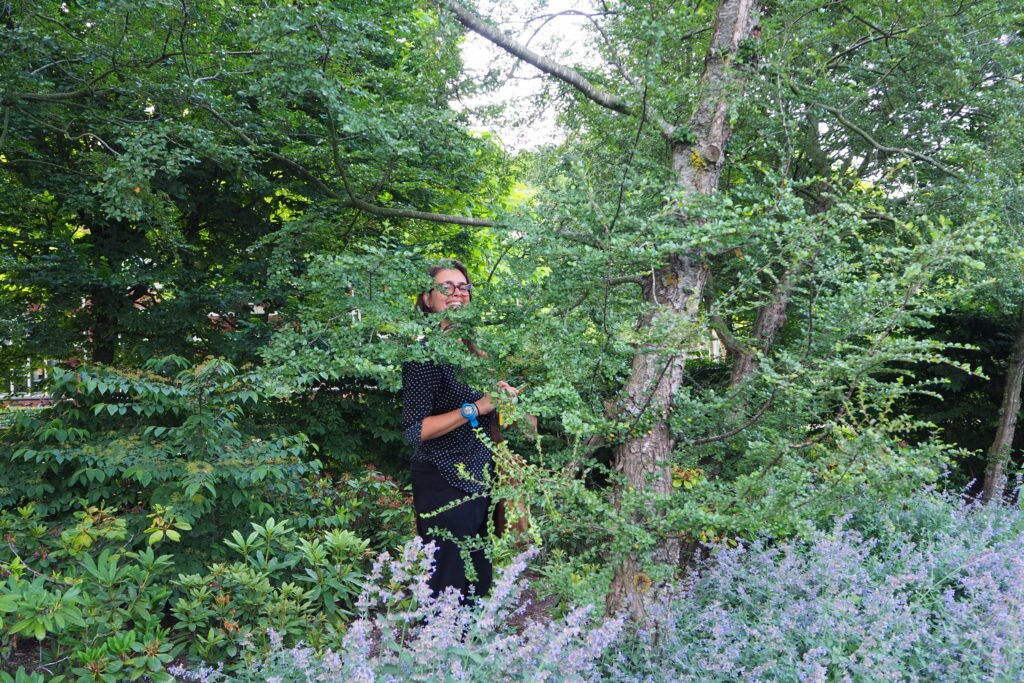 I know you have a piece of heaven in Romania too. Tell me about it, why did you feel like creating that space there?
It was an emotional decision. I needed my own base and a second place which my kids can call home. It's green and secluded. It's in the mountains.
What about your family? Are they close to Romania?
My kids are both Dutch and Romanian, they love it in both countries, they also speak Romanian fluently. It's a nice balance.
Where does your love for nature come from?
We never called it something like this. I think nature grew gradually on me. My father is the one who inspired me! He cannot live without "green" surroundings.
What was your first job and how did your path change after that?
I am trained as a medical doctor. After I came to the Netherlands, I studied psychology. I work as a researcher and consultant, but deep inside I am a social entrepreneur.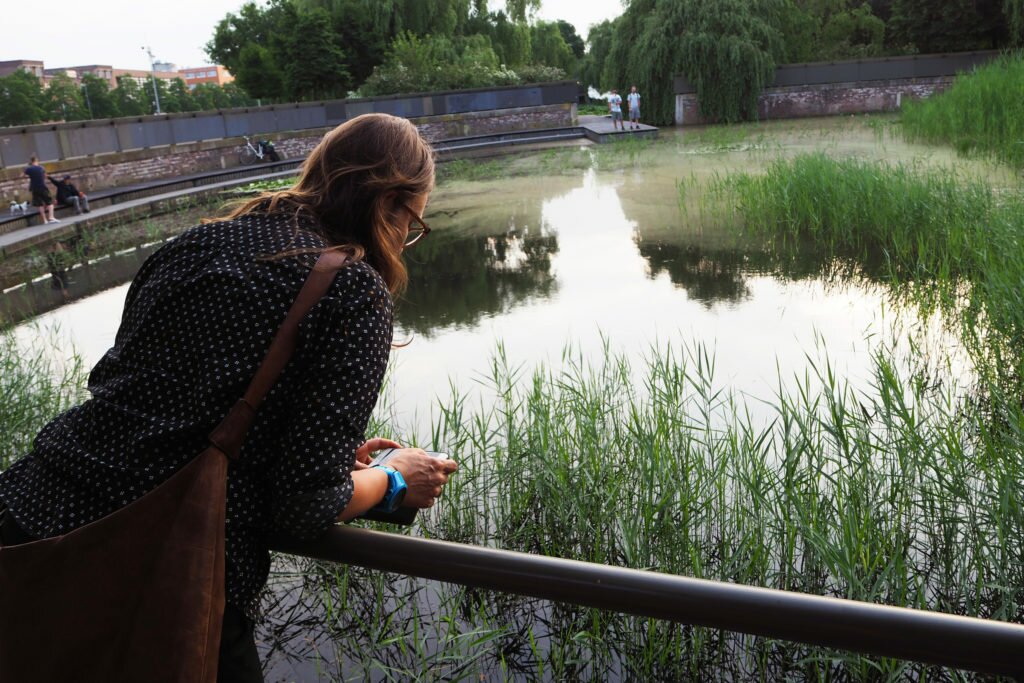 Describe what would be a perfect day for you?
Waking up and seeing my kids smiling. After that I need sun and a good cup of coffee, nice people to work with and learn from. Positivity. Beauty. In the evening I need to be at home again to enjoy my family and to be able to kiss the kids good night.
What makes you happy? Apart from nature.
My kids. Nature comes after that 😉
Later edit: Ioana's project was successful and the green and blue map of Amsterdam is ready and can be bought here.